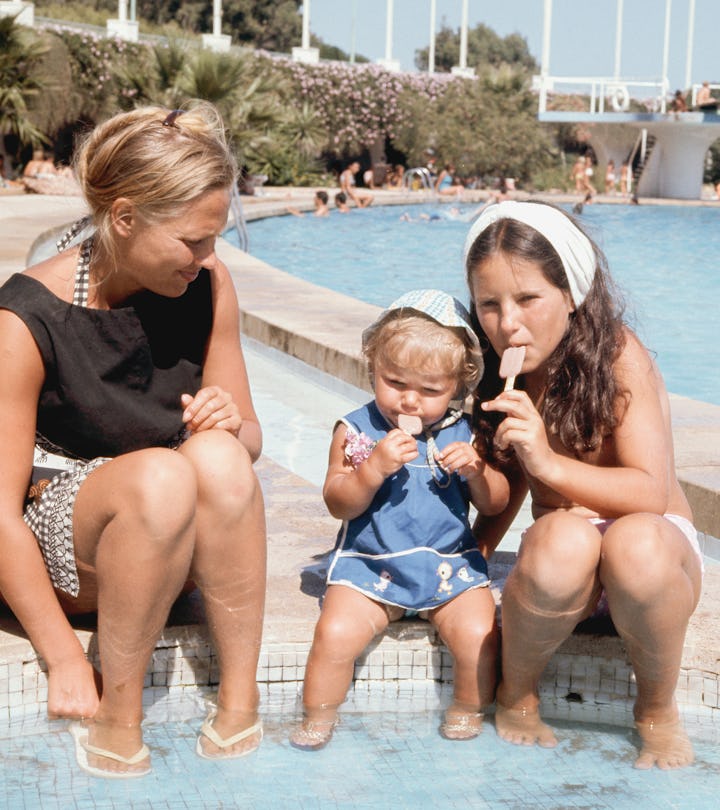 Gianni Ferrari/Cover/Getty Images
30 Vintage Photos That Capture The Sheer Bliss Of Summer Days
Check out these throwback snaps that celebrate the best season of them all.
Oh, sweet summertime. Swimming pools, popsicles, and sandy bare feet are the things I dream of all fall and winter long. Classic summer pastimes honestly haven't changed that much over the years, as these vintage summer photos show. You won't find a single selfie on this list, but the glory of a day spent poolside with family and friends is on full display.
From backyard barbecues with burgers on the grill to makeshift wading pools on rooftops and even a group of teenagers engaged in some serious shenanigans on the beach, these retro photos are a snapshot of what life was like during summers gone by. Community pools were packed with kids lined up to tackle the high dive, beachside boardwalks were abuzz with tourist traffic, and a family camping trip was the major highlight of a three-month reprieve from school.
Perhaps the pools and beaches will be less crowded in the summer of 2021 (fingers crossed!) but I hope the sentiment is the same — kids playing, waves crashing, and the summer sun shining down. Let the nostalgic vibes of this vintage summer photo collection inspire you to enjoy all that summer has to offer this year and every year.