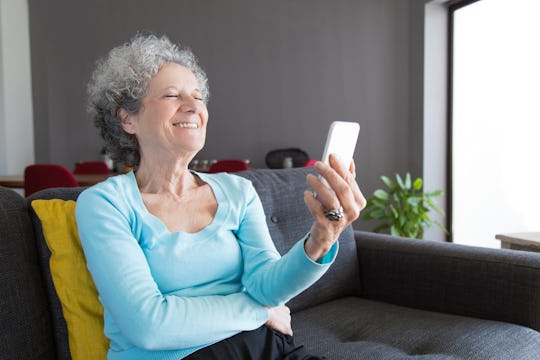 Shutterstock
Cheer Up Grandma & Grandpa With These 15 Virtual April Fools' Day Jokes
Because you know they need a laugh.
One of the groups hardest hit by the coronavirus is our parents' generation. They are the most severely isolated, and that is very lonely. But what better way to cheer them up than with these virtual April Fools' Day pranks kids can play on grandparents, even while everyone is quarantined to their homes?
Most practical jokes are meant to be played in-person, but desperate times call for creative measures, and I think I've found some winners. Here's the thing: None of these virtual April Fool's pranks to play on grandparents need to be particularly well thought-out or elegant to work. They are designed to elicit a chuckle from the older generation, and brighten their day just a bit, while also occupying your children for a minute. Which is, of course, its own sort of reward in this nightmarish hellscape that we find ourselves dwelling in these days. You, your kids, your parents — everyone needs a reprieve from this.
In a few years, you'll be able to look back on this and think fondly of how your children stepped up to the plate to make their grandparents just a little bit happier. And you're making sure your kids remember that even though they can't go to grandma or grandpa's house, there are still ways to spend time with them. They're family, which means that they're fair game to prank.
This article was originally published on