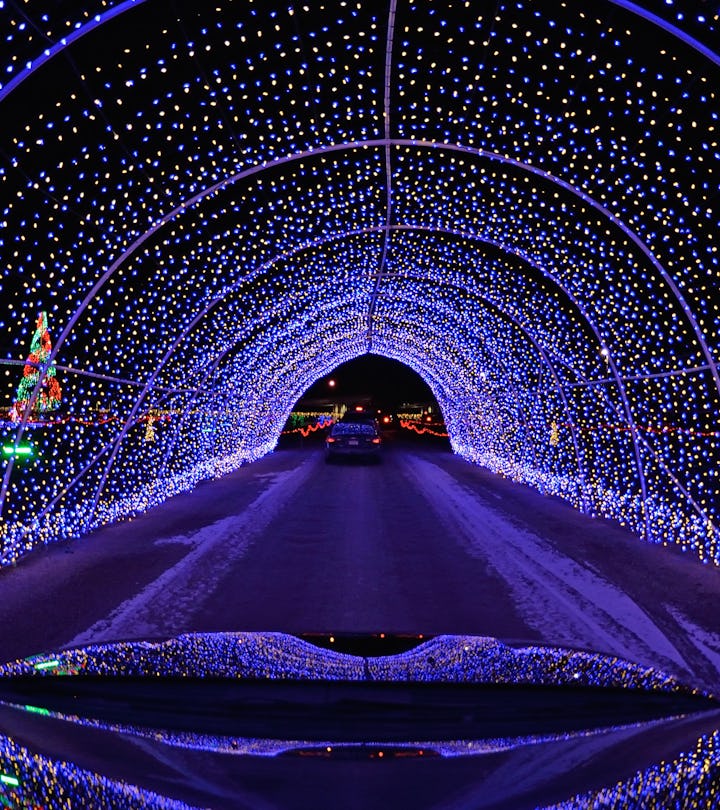 Jason Cameron/Moment/Getty Images
20 Virtual Holiday Traditions That Are Still Worth It
Everyone's tired of Zoom calls, but these virtual holiday traditions are actually still fun.
2020 has been the bummer of all bummers this year. And just like Thanksgiving, the rest of the holiday season this year may look a little bit different. But we're not going to let that stop us. There are certainly ways to still get your family into the holiday spirit this year, and it's so needed. I don't know of anyone who couldn't use a bit more holiday cheer right now. These virtual holiday traditions are definitely still worth it, and will be just as fun, if not more so, than holidays past.
It's not a good idea to sit in Santa's lap this year, so why not bring him to your children in the privacy of their own home? Super bummed about not being able to see your favorite holiday plays or the Nutcracker ballet? You can bring it to your living room — where dressing up is optional. And you can't miss out on driving through some holiday light shows in your area, I think it's the law. Thankfully, this can be done from the safety of your own vehicle, away from everyone else but your family.
This year has been tough — and that's an understatement — so let's try to celebrate the best that we can, and know that soon, the year of 2020 will be behind us, and hopefully we can start fresh in 2021 in more ways than one.