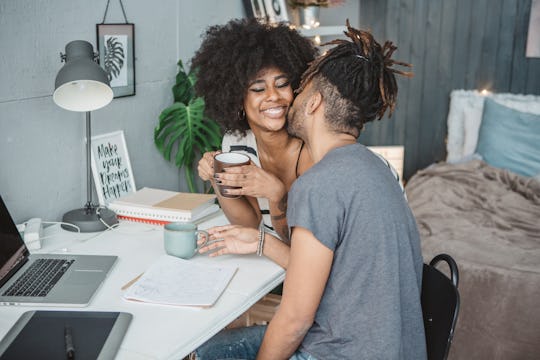 svetikd/E+/Getty Images
The Best Partners Do This For Mother's Day
Flowers are nice, but that's just another thing to keep alive.
Mother's Day is — supposedly — the one day of the year when moms can look forward to some relief. Every single day we love with everything we have, while questioning if we're doing it right. And we always have a nagging sense of guilt for how our parenting may be lacking. So, when Mother's Day comes around, we need that massive pat on the back and unending praise, and honestly, we don't get it enough.
This year has been tough (and all the other words that are a synonym for tough). Moms have tackled remote learning, lack of socialization, birthing babies in a pandemic, working to make memorable experiences for our families despite being quarantined, and managing all the emotions and phases of mental health crisis along the way. Moms consistently keep the family's wheels turning properly, and most of the heroic feats happen behind the scene. You may never see her putting clothes away, but there are always fresh socks when you reach in the drawer. Because we do it so well, it can easily be taken for granted. But without fail, we use our superhero abilities to organize a home while nurturing everyone around us, and then do it all over again the next day.
So after this year of overwhelming added stress, moms deserve to have their partners do these things on Mother's Day to show their appreciation. You hear that, partners? It's time to step up.