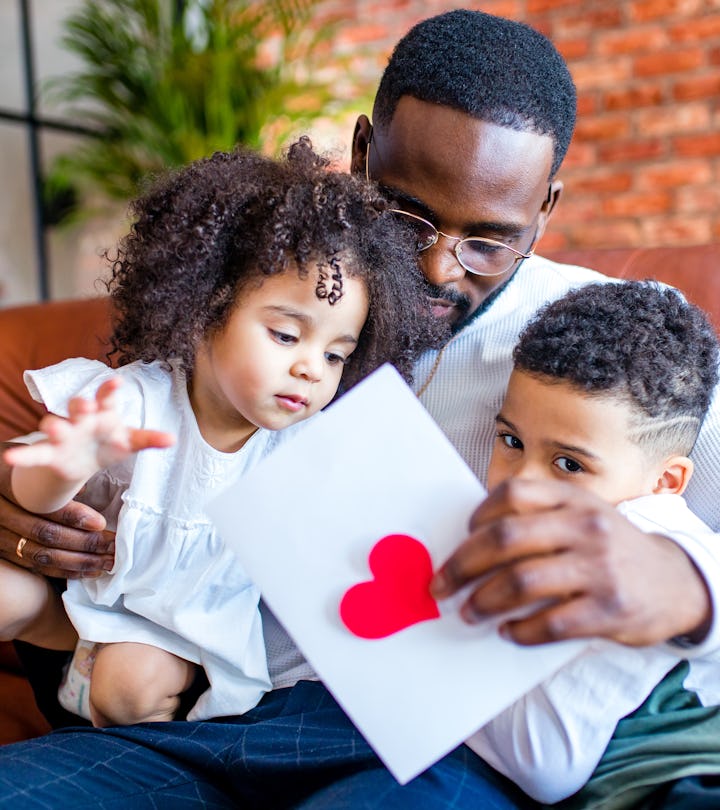 Shutterstock
What To Write In A Valentine's Day Card
It's the thought that counts.
Valentine's Day is about more than giving a bunch of gifts and candy to your significant other. It can also be used to express your love for other people in your life like your children, friends, or family members who don't have someone special to spend the day with. And it's times like this where a tiny and thoughtful gesture, like writing in a Valentine's Day card, can make anyone smile. You can get chocolate any day, but words last forever. But what to write in a Valentine's Day card? The question arises every year, and it never seems to get any easier. Don't be afraid to keep it simple, or make it personal. Or even buy a card that has a message in it that just really resonates with you and sign it simply "I love you." Sometimes, a carefully chosen store-bought card can say it all, and that's OK. If you have kids at home who are into making art, it's always a great idea to enlist their help, too! Nothing says "we love you" like original art work by the kids, that's always frame-worthy (or at least fridge-worthy.)
If you need some assistance expressing your love, here's a list of ideas of what to write in a Valentine's Day card for pretty much anybody in your life.
What to write in a Valentine's Day card for your partner
I will always love you.
I don't need a holiday to express my love. You have my heart every day!
Having you to love makes this day extra sweet.
Don't ever stop loving me, and I promise to do the same.
You're sweeter than any piece of chocolate.
Every day is Valentine's with you in my life.
"How sweet it is to be loved by you." — James Taylor
My heart is yours forever and a day.
I'm looking forward to forever with my Valentine.
What to write in a Valentine's Day card for your kids
I love you more than any words I could ever put in this card.
You're so special to me! Can I keep you?
Can I be your Valentine today?
I wish you knew how much I love you, but today I get to show you with a little something sweet.
Being your mommy makes this Valentine's Day extra special!
Today I'm going to hug you and kiss your cheeks every chance I get because you make my life so sweet!
As your mommy, I get to be your Valentine. That makes me so happy!
Let's eat chocolate!
What to write in a Valentine's Day card to a friend
Be my Valentine, chic!
Girl... you know I love you.
Are we ready for wine and chocolates?
He didn't deserve you because he didn't know how special you are. I do.
Thanks for loving me even when I'm a mess.
"Why men great 'til they gotta be great?" — Lizzo
Happy Galentine's Day
What to write in a Valentine's Day Card for your parents
Thank you for showing me what love is.
I have the best love in my life and it all started with you!
Your forever love has made me the person I am today. Thank you!
I hope I wasn't too much trouble for you as a kid. If so, here's some chocolate to help you forget about it.
This article was originally published on