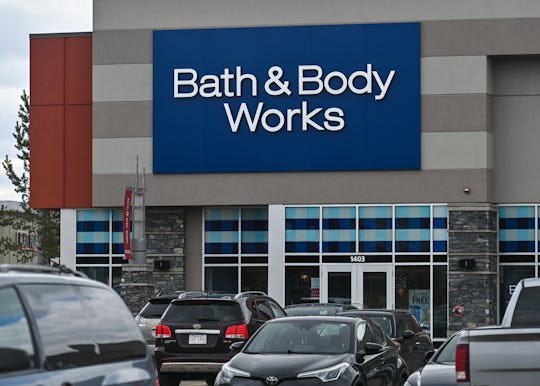 NurPhoto/NurPhoto/Getty Images
When Do Spring Candles Come Out At Bath & Body Works?
Expect all the tropical vibes.
We may receive a portion of sales if you purchase a product through a link in this article.
The time has come, the walrus said, and the walrus was lighting all of her spring candles because it's officially Make My House Smell Like A Wildflower Garden time. If you are also ready to air out the stuffiness of winter in your home with pastel gingham candles that smell like flowers, tropical islands, and sweet spring scents, you're in major luck: the spring candles are out at Bath & Body Works and, my friends, they are so good.
I've just recently moved out the half-finished gingerbread candles and the peppermint ones that were burned down to the metal of the wick from my candle holders, and I'm ready for something new. Nothing feels more like an official start to a season than Bath & Body Works updating their storefronts and website, and now I'm ready to bring all of that freshness and sunshine into my house. January was a slog and February has been OK, but let's go, spring.
When are Bath & Body Works spring candles out?
Right now! Already online, including some online-exclusive scents like Rainforest Gardenia, and in stores, the spring 2023 Bath & Body Works candles are available in three-wick jars and one-wick varieties.
What are the new Bath & Body Works spring candle scents?
The new Bath & Body Works spring candles include a lot of tropical scents this year, like Starfruit & Mandarin, Watermelon & Wild Mint, and a brand new delight in Coco Paradise. (Which also comes in fragrances, body creams, body washes, and more.) Your favorites are still there though, don't worry. Hibiscus Waterfalls, Strawberry Daiquiri, and Warm Ocean Breeze are back at Bath & Body Works, along with other classics like Tiki Beach and Island Margarita. And don't forget all of those spring scents like Sweet Carrot Cake (which has the cutest spring design on the candle), Tutti Frutti Candy (with a "Happy Easter" candle design), and Fresh Cut Lilacs (also with a beautiful design).
Basically, any possible spring vibe you want is there in candle form. From light and floral to tropical to sweet and sugary, Bath & Body Works has your season covered. Go now and before you know it, you'll be moving out your empty spring candle jars for the summer scents. (Good thing those tropical scents can go for more than one season.)