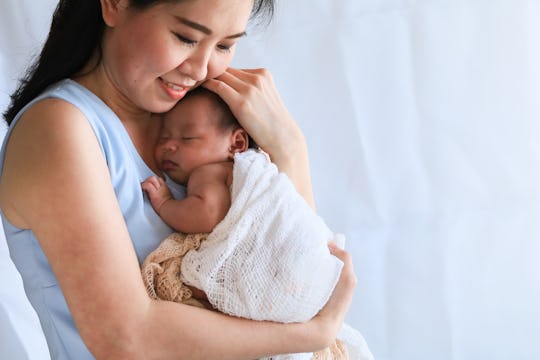 Shutterstock
10 Parenting Things You Don't Realize You're Doing Because You Are A Cancer
While the Zodiac is not the final word on anyone's personality or fate, the archetypes they represent can give us helpful insights into who we are, if only by providing a different point of view. In particular, Cancer moms (born June 21 to July 22) may come to understand more about their maternal instincts via astrology. In other words, there are more than a few cancer traits that are low-key influencing your parenting.
Cancer is the cardinal water sign, which makes it among the most emotional (and sometimes volatile) in the zodiac. But it's this emotion that also makes them, according to many astrologers, the Mother-figure of the zodiac. They revel in the close, intimate bond that forms between a parent and a child, and do everything they can to strengthen and deepen that connection.
Loyal, empathic, and creative, a Cancer's strengths are also often their weaknesses, according to Zodiac-signs-astrology.com. Their loyalty can lead to jealousy, their empathy can mean they internalize other people's moods, and the same vivid imagination that helps them come up with fun rainy-day games for their kids can turn to worry when they imagine all the horrifying reasons their kid might be three minutes past curfew.
Here are just some of the other things you might be doing as a parent because you were born under the sign of the crab: