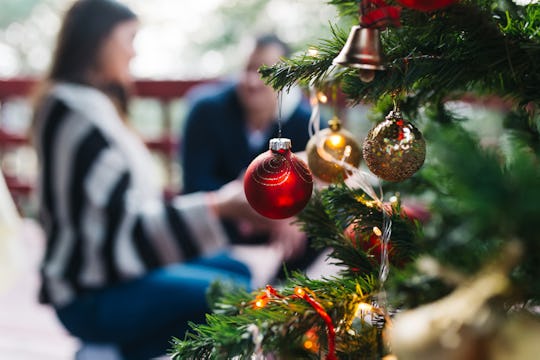 hedgehog94/Fotolia
10 Christmas Tree Safety Tips, Since House Fires Are Not Very Merry
Can you imagine cozy December days being the same without a Christmas tree? There's magic inherent in these holiday conifers — the twinkling lights, the ceremonious decoration, the beloved tradition. I mean, 'cmon, there are entire carols devoted to the Christmas tree. The prominence of this tradition, however, is precisely why there is such a need for safety tips for Christmas trees.
According to the National Fire Protection Association, Christmas trees were the first item ignited in an average 210 reported home fires annually between 2009 and 2013. Oh Christmas tree, Oh Christmas tree. Thy leaves are so . . . flammable?
The statistics certainly merit attention. The estimated annual property damage caused by Christmas tree fires comes in at a daunting 13 million dollars, cites The Christmas Tree Association. And then there are also the findings from the U.S. Fire Administration's National Fire Incident Reporting System (NFIRS), which report that, of the 210 Christmas tree related fires each year, seven on average result in civilian deaths and 19 in civilian fire injuries. That's one in every 31 reported Christmas tree fires resulting in death,compared to an average of one death per 144 in total reported home fires.
Clearly, these grim statistics are a fire cry from visions of sugar plums dancing in our heads. The silver lining here is that awareness leads to action, and action leads to prevention. You can keep your Christmas tree tradition and keep your family safe, too, by following these simple safety tips.