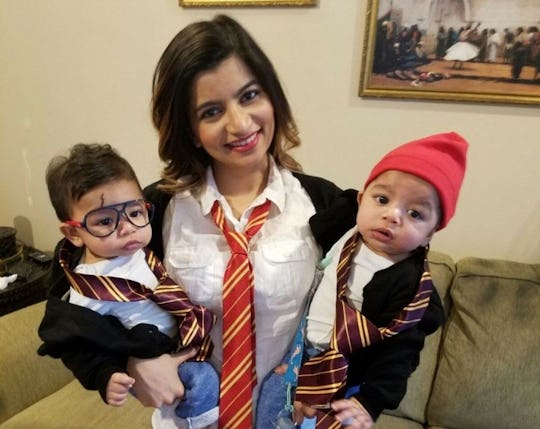 Courtesy of Mishal Zafar
10 Cute Mommy & Me Costumes Because You Two Are The Ultimate Pairing
Just because you're a mom doesn't mean the fun has to end, especially on the holidays. While most holidays require more work than others, Halloween is one of those special occasions when you get to enjoy the rewards almost immediately (it's all about that candy). Baby too small to actually trick-or-treat? That's OK. All you need is some cool mommy and me Halloween costumes to properly celebrate with your little one. Chances are, your baby is going to fall asleep two houses in, but if you still want some candy (mama don't play with those fun-sized Butterfingers), you'll need your matching accessory. After all, babies in costumes? Cute. Babies matching their mommies in costumes? Really cute.
Aside from getting the maximum oohs and awwws you can, a mommy and me Halloween costume will make for adorable, memorable photographs, too. You can also use them to embarrass your little cupcake when they're 15 and officially over trick-or-treating.
So to get you going on your tandem trick-or-treating way, here are 10 cool mommy and me Halloween costumes that are sure to turn heads and prompt major smiles. Some of the costumes are easily available online and in stores, making them perfect, easy, last-minute options. And if you're in a creative mood, you can put together some of these ideas on your own with a little help from your closet.