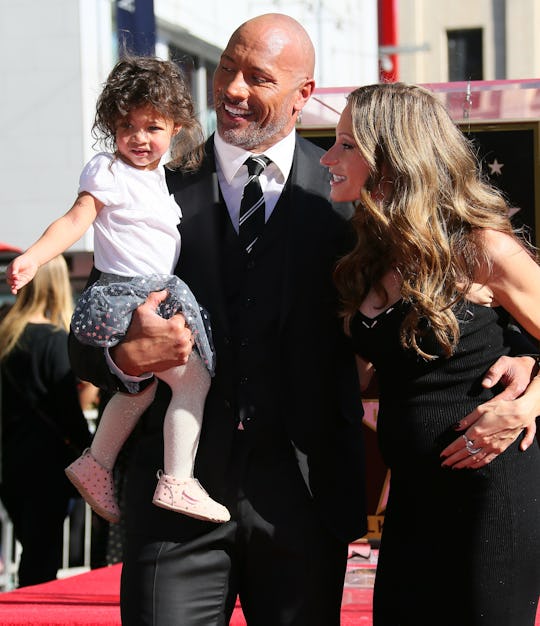 JB Lacroix/WireImage/Getty Images
10 Aww-Worthy Times Dwayne "The Rock" Johnson Showcased His Deep Love For Family
Dwayne "The Rock" Johnson is one of those celebrities who is pretty much universally adored. Not just because he's fun to watch and pretty easy on the eyes either. There's something about his attitude about life in general that is just truly lovely. Especially when it comes to his family. In fact, there are several Dwayne "The Rock" Johnson quotes about his family that will melt your heart, because he's all about making the people he loves a priority. And he's not too cool to shout it from the rooftops or Instagram or wherever.
In August, the former WWE wrestler married his longtime girlfriend Lauren Hashian. The couple already had two daughters together, 3-year-old Jasmine and 1-year-old Tiana, as well as Johnson's 18-year-old daughter Simone from his previous marriage to Dany Garcia. While Johnson admitted in a recent interview with the Wall Street Journal Magazine that he was "hesitant" about getting married again, he also shared that Hashian made things pretty easy for him. "My divorce did a number on me," he told the magazine. "I wasn't fearful of getting married again, there was just some hesitancy. But Lauren was incredibly patient: 'I love you, you love me, we have this amazing life together — no presh.'"
A leisurely scroll through Johnson's social media feed is proof enough of this "amazing life together."