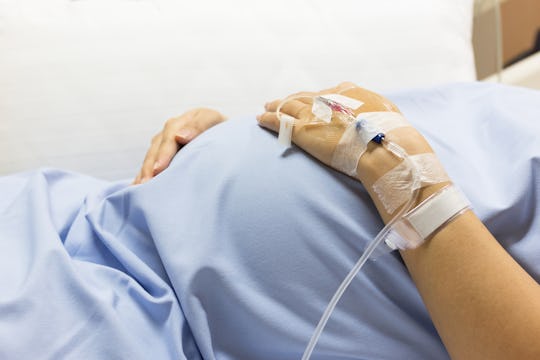 Fotolia
10 "Inappropriate" Things Every Mom Wants To Say During Labor And Delivery, But Doesn't
I'm not gonna lie, childbirth can really suck. Hours of intense pain, fear, hormones, little sleep, contractions and much more can make what's an empowering and exciting time, still kind of the worst. So, there are quite a few inappropriate things every mom wants to say during labor and delivery, but doesn't.
I had two super-long back labors with my babies, followed by beautiful epidurals and relatively uneventful vaginal deliveries. During my first labor, my then husband snored the whole night, startling me awake whenever I managed drift to sleep despite intense contractions. The second time, I had to be induced for preeclampsia. My now ex-husband ate a full breakfast in front of me, while my midwife was breaking my water and right after I was told that I wouldn't be allowed to eat until after the baby was born. Jerk.
And there were times when my nurses and nurse midwives gave me what seemed like pretty unhelpful encouragement and advice that completely rubbed me the wrong way. I was too caught up in the moment to really stand up for myself and make my needs known (or to tell them to shut up). Looking back, there were so many inappropriate things I wanted to say. Should I have said them? Probably not, but it would have been very satisfying.