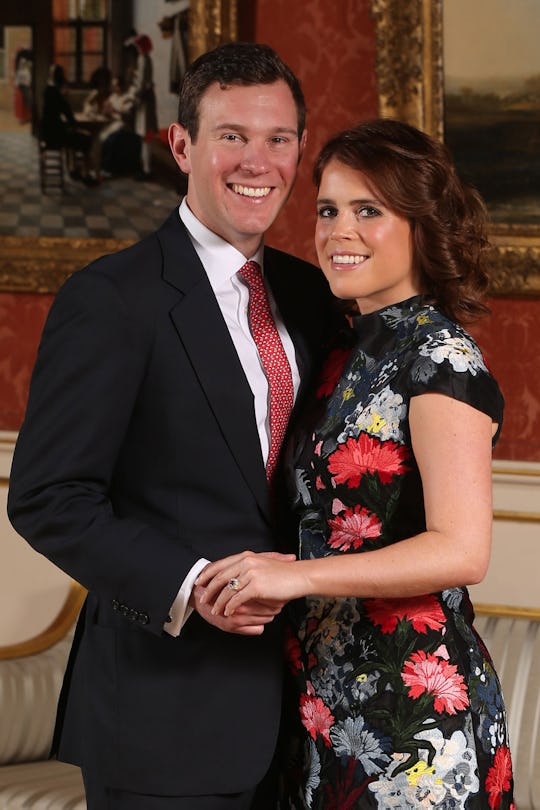 WPA Pool/Getty Images Entertainment/Getty Images
10 Royally Interesting Facts About Princess Eugenie, Britain's Bride-To-Be
Princess Eugenie tends to stay out of the public eye, making her one member of the royal family that people may not know much about. But with her wedding fast approaching, many fans are likely eager to learn more about the royal bride-to-be. With just days until she says "I do," here are 10 facts about Princess Eugenie you may not know to help prepare you for her big day.
Knowing the full lineage of the royal family would be quiet an impressive feat, so nobody is going to be offended if you don't know how every family member is related. As for Princess Eugenie, she is the youngest daughter of Prince Andrew, who is one of Queen Elizabeth's son.
Princess Eugenie is a lot more familiar to people than they might think. Although she's not always in the news, she does still make it to most of the royal family functions.
She's set to marry her longtime boyfriend on Friday, Oct. 12. The couple will marry at St. George's chapel, Windsor Castle, as reported by the BBC. For those in the United States, Princess Eugenie's wedding will be streamed live exclusively on TLC bright and early on Friday morning.
If you want to tune into the wedding but don't know much about the princess, that's OK! These 10 facts will help you know a little bit more about Princess Eugenie in anticipation of her big day.