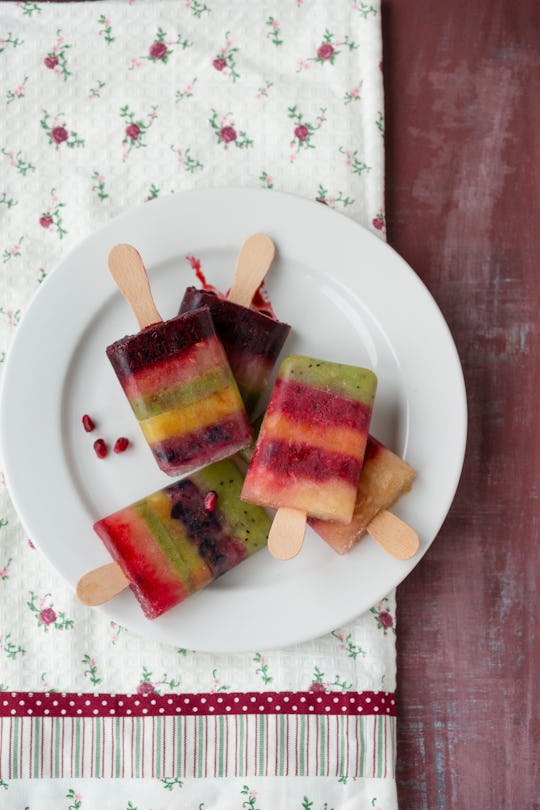 Westend61/Getty Images
10 Latin-Inspired After-School Snacks That Kids Can Help Prepare
Growing up, my Mexican-American abuela lived with us and always had a delicious snack waiting for me and my brother promptly at 3:15 pm when we got home from a full day of learning. She spoiled us with Latin-inspired after-school snacks that were popular in her childhood. I never realized how lucky I was to have these homemade bites prepared for us on a daily basis until I had children of my own.
My kids experience quite the opposite. They will raid the pantry in between meals, looking for something that will satisfy their appetite for a moment — usually a fruit snack (or three) and a bag of pretzels — but these options leave them hungry again only 30 minutes later. I can feel the disappointment of my abuela from the heavens above. If she were alive today, she would scold me about not preparing sustaining snacks for them, foods that will keep their energy and mood levels up for homework and extracurricular activities. And she'd be right!
Determined to revamp our after-school snack situation (and to make my late abuela proud), I made it my mission to find kid-friendly recipes that reminded me of the flavors of my own childhood and would get my children more in touch with their Latin roots. These recipes had to be easy to execute as well — unchallenging enough for older kids to make on their own (or with minimal supervision) and that smaller kids could take part in helping.
From options that can be made ahead in batches and frozen ahead of time, to ones prepared in under ten minutes, here are 10 kid-friendly treats from Latinx food bloggers that will keep your child's belly happy until dinner time.