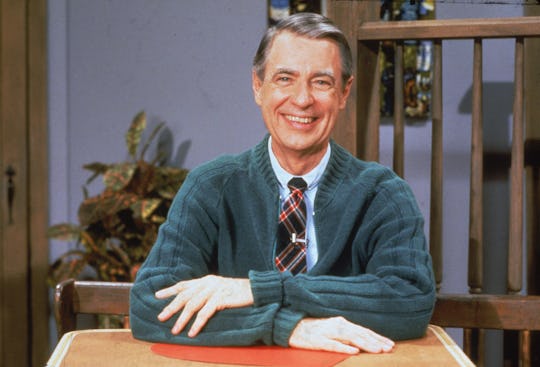 Fotos International/Archive Photos/Getty Images
10 'Mister Rogers' Neighborhood' Lessons I Want My Own Kid To Hear
The world is pretty much in full agreement that Fred Rogers was a remarkable man, and nothing short of a sage in a crimson cardigan. An educator and TV host with the most soothing voice ever, he left us with so many wise nuggets about how to be better humans, and plenty of Mister Rogers' Neighborhood lessons I want my own kid to learn.
Mister Rogers' Neighborhood was groundbreaking when it first aired — one of the first kids' shows to actually treat kids like, well, people. Rogers dedicated his life to helping children get a handle on life's bigger themes... things like love, relationships, our emotions, and of course, the importance of comfortable footwear.
In some ways, Mr. Rogers almost seemed too good to be true. I mean is anyone really that nice? The answers appears to be yes. Don't believe me? Check out the documentary Won't You Be My Neighbor, which I guarantee will make you sob in such a way that your husband raises his eyebrows and shifts uncomfortably on the couch, thereby forcing you to hiss-scream at him that he clearly missed everything Mr. Rogers just said about feelings never being bad!
Anyway, here are some of my favorite bits of Mr. Rogers wisdom. Though I admit it was hard to choose, as the man thew out a lot of gems.