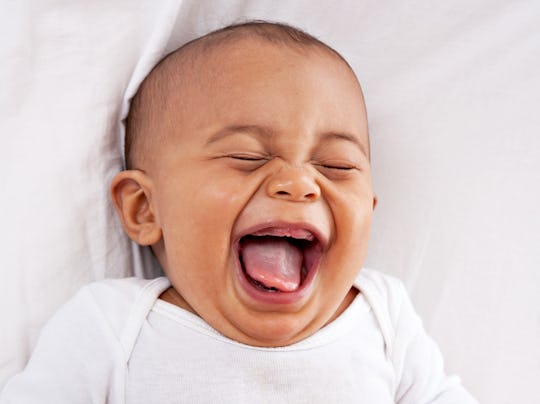 Flashon Studio/Shutterstock
11 Names For Wednesday-Born Babies, That Are Wonderful And Winning
Can I register a complaint about that old nursery rhyme about the babies born on each day of the week? Six kids are blessed with great qualities: fair of face, full of grace, loving and giving...and then there's Wednesday's child, who's "full of woe." I call shenanigans! Speaking as a Wednesday baby myself, I say we ditch this poem and focus on the great things about these children. Among them are the fun names to give babies born on Wednesday, to help reclaim the pride in this important day.
The fourth day of the week is named after not one, but two powerful gods, according to Dictionary.com. In English, Wednesday is named after the Scandinavian god Odin (or Woden), who was thought to have created the earth, sky, and the first man and woman. But Wednesday is also associated with the Roman god Mercury, the son of Jupiter and Maia. As Windows to the Universe explains Mercury was the messenger god who also ruled games, business, and storytelling. Not too shoddy.
Because their birth day is connected to Mercury, children born on Wednesday are all about communication, explains Astrology Zodiac Signs: "They have a message to deliver to the rest of us." They're also versatile, logical, a bit careless, and don't like to stay in one place for very long (remember, Mercury is the one with wings on his heels). Knowing this, you might want to invest in an extra-secure baby gate.
So if you're expecting (or hope to expect) a Wednesday's child, forget the whole woe business and go with a name that fits the true spirit of the day. Some are exotic, some classic, all worthy of your short list.