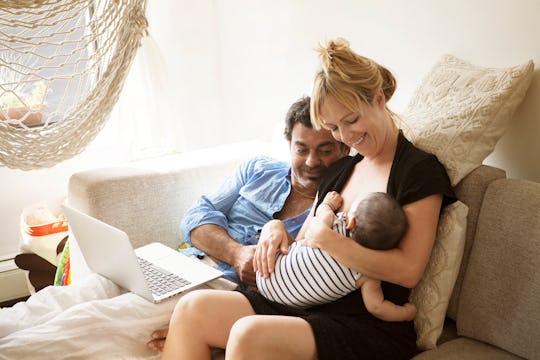 Cavan Images/Cavan/Getty Images
These 10 Online Breastfeeding Resources Are Totally Free & Trustworthy
Having an infant means having a lot of questions in general, and if you're also trying to breastfeed those questions just multiply. Frantic Googling can lead you down a rabbit hole of information that may not be legitimate when you're looking for online breastfeeding resources. But, with all you have going on, you might not have the time to sort through endless search results to find the sites that are credible.
There are plenty of well-meaning mommy sites on the internet that are full of helpful information. However, a lot of them are based on one person's experience with breastfeeding. And just like every pregnancy, labor, and baby is different, everyone's breastfeeding journey is unique as well. Relying on websites that are backed by professionals, research, or even crowd-sourcing gives you a better chance of finding information or advice that is useful to your situation.
If mommy groups and blogs work for you, that's great! But, if you're not finding the answers you need or feeling more discouraged because something isn't working for you, there are other resources that may give you what you're looking for. Here are nine (free!) websites that offer credible advice and information that is evidence or research-based.