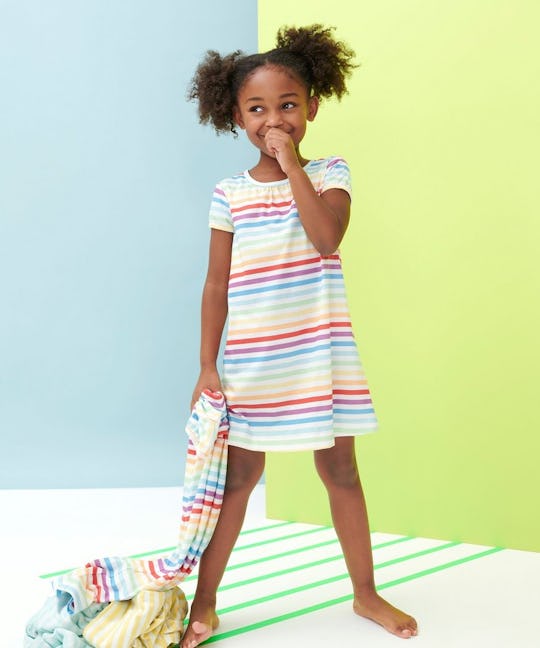 Primary
See Ya Later, Outside Pants — Kids Can Wear These 10 Pajamas All Day Long
If it seems like lately your kids are just changing from their morning pajamas to their evening pajamas and skipping "normal" clothes in between, you're certainly not alone. As families hunker down during the quarantine, it feels like no one is really "getting dressed" in the traditional sense. Which is fine, except you're probably running out of clean jammies a lot faster than usual. Now's the time to invest in more pajamas your kids can wear all day, so you can spend less time putting pajamas in the laundry.
These sets are soft, cozy, and will look semi-presentable if you go for a walk and are spotted by a neighbor from six feet away. From onesies to fun prints to nightgowns, there's something for every kid (all without itchy seams, zippers, or footies that would get destroyed outside).
Plus, a new pair (or two) of pajamas is a cheerful thing, and everybody needs more cheerful moments right now. Think how happy your little one will be if they get to sip hot chocolate, watch a movie, and hang out in their (daytime) PJs all day. In fact, you'll wish these great pajama sets came in your size.
We only include products that have been independently selected by Romper's editorial team. However, we may receive a portion of sales if you purchase a product through a link in this article.