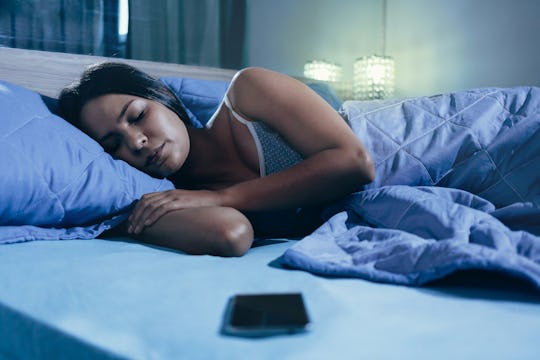 Kleber Cordeiro/Shutterstock
10 Of The Best Podcasts To Help You Shut Off Your Brain & Pass Out
I must admit that it never occurred to me that a podcast could be like a quasi-bedtime story, where instead of being cradled by a kindly grandmother weaving tales of wolves and witches, one cradles a mini-computer and listens to Terry Gross contemplate micro-dosing. Perhaps not as cozy, but the result can be the same: sweet, deep slumber. Apparently, there are many folks out there who use podcasts as sleep aids. So to help these poor insomniac nerds out, I've rounded up some of the best snooze-worthy podcasts to fall asleep to.
Again, I've never really utilized podcasts in this fashion. My prime podcast listening time tends to be either riding the subway or cleaning the bathroom. Which means I now associate the deep timbre of Ira Glass's voice with the smell of bleach and an angry person asking me for a dollar. I use podcasts to make mundane activities more interesting. So the idea of seeking out the opposite — a podcast so boring it lulls one into unconsciousness — is rather intriguing.
But it's of course important to choose one's bedtime podcast wisely. A quick glance at iTunes leads me to believe at least 98 percent of podcasts are about someone being murdered, yes? Not exactly the stuff of sweet dreams. But I hereby pledge the below list to be soothing, and to contain zero murders.