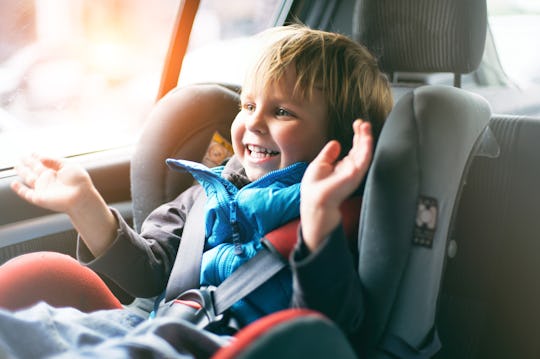 sandsun/Fotolia
10 Rear-Facing Car Seats For Toddlers With The Best Amazon Reviews
Remember when we used to turn babies around in their car seats when they hit their first birthdays? It was a milestone, much like their first bite of sugary cake. Now, the American Association of Pediatrics suggests we keep our toddlers rear-facing until they're at least 2, or until they reach the maximum weight or height outlined by their car seat manufacturer. That means a lot of us are on the look out for the perfect seat our kid will tolerate, and these rear-facing car seats for toddlers with the best Amazon reviews are a good place to start.
Now that toddlers are expected to stay rear-facing until at least 2 years old, convertible car seats that will grow with your child are essential. Convertible car seats typically allow your baby to sit in the same seat from birth until they hit booster-seat age. Some seats are 3-in-1, meaning they are for infants, rear-facing toddlers, and forward-facing toddlers. Others are all-in-one seats, meaning the seat strips down to a booster to accommodate a child until they're between 8 and 12 years old, or tall enough to use an adult seat belt without the added inches.
Amazon is one of the easiest places to compare car seats and check out reviews from a whole lot of parents who have tried and tested the seat with their own kids. These are some of the highest reviewed rear-facing toddler car seats on Amazon, to help narrow down your choice.