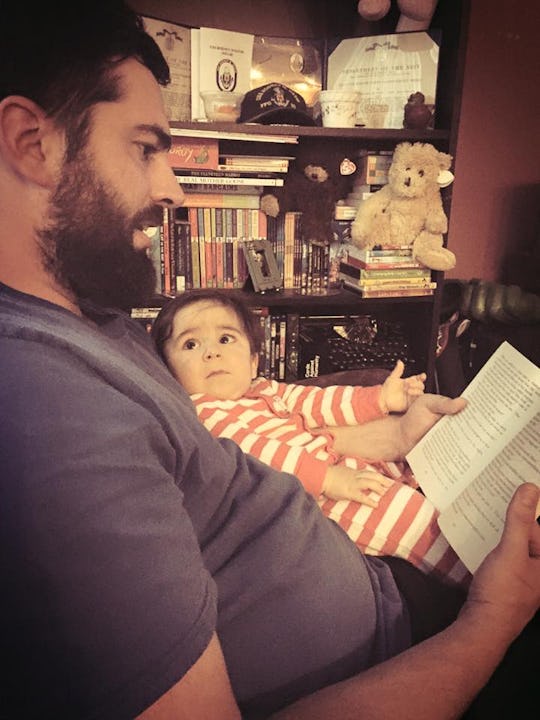 Danielle Campoamor
10 Reasons Reading With Your Kid Is The Best Part Of Any Day
Since before my kid was born, and especially now that he is a toddler, there is one time of the day I look forward to more than any other: reading time. Whether I was reading out loud to my pregnant belly, reading over-his-head-but-I-wanted-to-read-it-so-whatever memoirs to my newborn as he slept, or reading about furry, adorable little Grover and his infinite adventures on Sesame Street, reading has become a parenting staple of sorts and one of my son's favorite activities. So when days are long and stressful, work is overwhelming and demanding, and my son is, well, being a tiny terror only a toddler can be, I look forward to the moment when I ask my son to bring me a book so we can read.
He'll go pick one off of his mini book shelf, hand it to me and either climb up next to me on the couch or turn around and back up into my lap, plopping his tiny but surprisingly heavy body onto my crossed legs. Sometimes we will read seven or eight books at a time, and other times we'll have trouble making it through one, but each time we read, I consider it the best part of my day.
I've always loved reading, so getting to share my love of literature (yes, even if that literature has a lot of pictures and very few word in it) with my son is one of the best parts of motherhood. Of course, that isn't the only reason why I look forward to reading time every day. Here are just a few reasons why reading with your baby is the best part of any day.