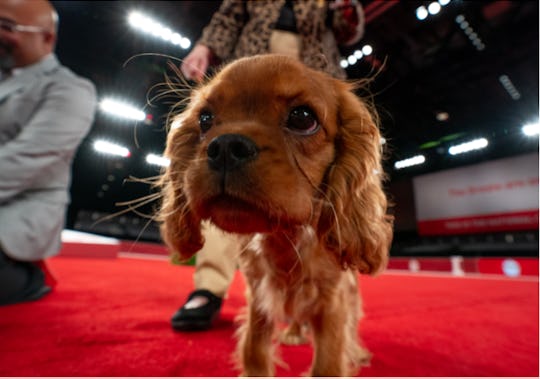 Royal Canin Dog Show
I Attended The AKC Dog Show & I'll Tell You Why You Need A Puppy In Your Life
If you're contemplating whether or not to get that puppy your kids have been begging for, a few experts and dog owners I chatted with recently at the American Kennel Club Royal Canin National Dog Championship may be able to help you make an executive decision once and for all. Between always having a loyal helper at story time and a protective companion by your kid's side, there are many reasons why an adorable doggo will be the gift you didn't know your family needed.
While attending the AKC National Championship presented by Royal Canin — the show airs on Animal Planet New Year's Day at 6 p.m. EST, I got a little advice on the subject from Dr. Jill Cline, the site director for Royal Canin Pet Health and Nutrition Center. Before even thinking about bringing a puppy home to your little ones, Cline suggests that parents "be honest about what they're going to expect from their kids where dogs are concerned." This means making sure your kids are mature enough to treat the dog as a living being rather than a fun toy. As Dr. Cline, who has four dogs of her own, points out, "most accidents happen when realistic boundaries are not set."
So if you have given it some thought and figure your family is at a stage where you might be willing to consider a puppy, let me guide you through all of the benefits you'll receive.