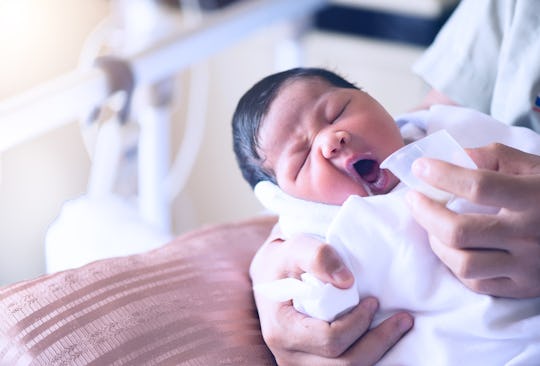 PUTSADA/Fotolia
10 Reasons Why The Second Day Of Breastfeeding Is Legit The Hardest
So you've chosen to breastfeed, huh? Good for you! There's no wrong way to feed an infant, and I've tried them all, but, personally, breastfeeding is my favorite. In the grand scheme of things I caught on pretty quickly and didn't have any substantial problems, but that's not to say breastfeeding wasn't hard AF. I sobbed my way through numerous nursing sessions, and never more than on the day after my son was born. I'd go as far as to say that the second day of breastfeeding is the hardest.
As a new mom only 48 hours into the job, everything is brand-spanking new. At the same time, you're just expected to do everything because, well, you have to. Moreover, any of the concerns that you told yourself you'd "deal with tomorrow" are creeping up on you, and quickly. So before you know it you're holding a 2-day-old baby and thinking, "Tomorrow is here and I still don't know what's up with that. Is someone going to handle that? Is everything OK? Should I be worried? Because I'm kind of worried. Should I be more worried?"
So before you go into this magical mystical boob quest (that's what I'm calling breastfeeding from now on because it sounds cooler), be warned that you will be tested early on, and for a number of reasons. If you have already gone on your magical mystical boob quest, read on to know that you are not alone in your past woes and tribulations.