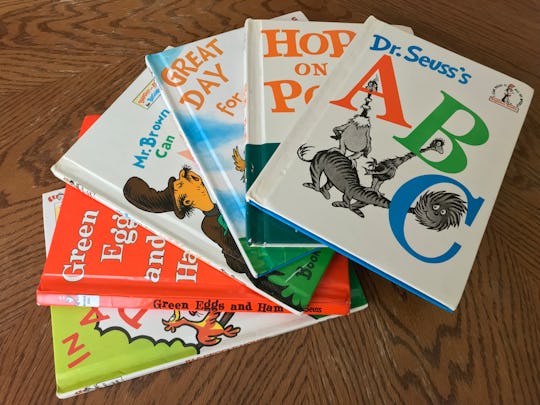 Courtesy Ashley Jones
Let's Talk About The Most Relatable Dr. Seuss Characters For Moms (We See You, Pop)
It's not often that I crack open a Dr. Seuss book without starting to rhyme every other word as I do so. My rhymes are typically horrible, but something about the structure of these books just puts me in the mood to try. Another feeling I feel as I read — empathy. I feel for some of these characters. I get them. There are just some Dr. Seuss characters that every mom can relate to.
Some of these characters are parents themselves, like Pop in Hop on Pop, and have completely relatable stories that moms can see themselves in. Others, like Mr. Brown in Mr. Brown Can Moo! Can You? may not be parents (that we know of), but they have qualities that moms can look at and say, "Yep. Been there, done that." What mom hasn't made a trillion animal noises that sound utterly ridiculous to anyone other than their kid? I've been there for sure.
I love a good Seuss book at bedtime, and if the rhymes weren't already a good enough reason to read them all, it is worth noting that seeing Dr. Seuss' lovable characters in this relatable light as I read with my kids makes the experience even more enjoyable.