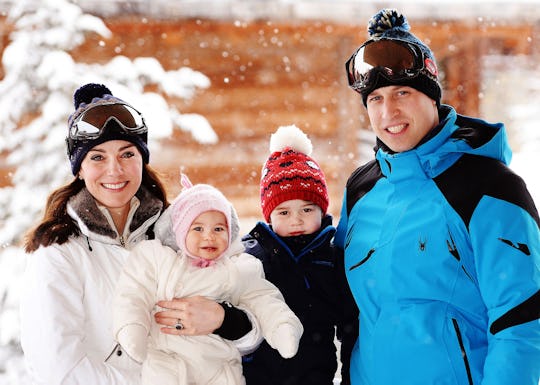 WPA Pool/Getty Images Entertainment/Getty Images
10 Royal Family Holiday Traditions That Probably Look A Lot Like Your Own
The royal family is full of traditions that don't always make complete sense to the general public, let alone to anyone across the pond. That may make them seem intimidating to some, but at the end of the day, the royal family is just that: a family. The holiday season is a time to reflect on what brings people together and here is a list of 10 royal family traditions that might resemble some of your own.
Holiday traditions never look the exact same from family to family. Some families may decorate a Christmas tree with a star on top, while others may opt for an angel. Some families like to gather at home for a big lunch or dinner, while others choose to eat out instead. One of the best parts of the holiday season, though, is seeing how everybody else chooses to celebrate.
And this year is set to be big for the royal family. Not only will it be Prince Louis' first Christmas, but Meghan Markle and Prince Harry are expecting their first child together. The Duchess of Sussex may not be due until the spring, but she's got to be receiving some baby-related gifts this Christmas, right?
As the royal family continues to grow, some of their traditions have changed. And this list highlights the best of the old and the new.