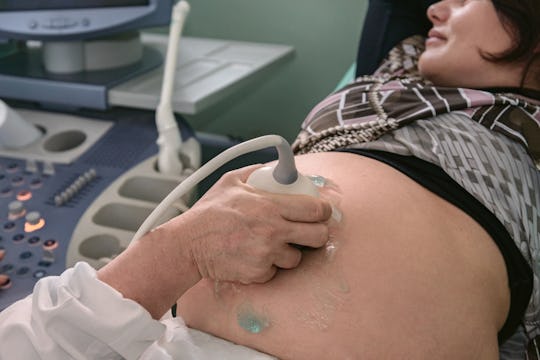 Fotolia
10 Scary Things Your Baby Does During An Ultrasound That Are Totally Normal
As far as I'm concerned, an ultrasound is one of the coolest inventions ever. An ultrasound visit, however, is one of the biggest emotional rollercoasters a pregnant mom can experience. Getting to see your baby-to-be is amazing, but there's so much potential for both good and bad news. If you're anything like me, you'll probably spend most of your scan analyzing every little detail you can in an attempt to figure out if you should be even more worried than you already are. But chances are, any scary things your baby does during an ultrasound are totally normal.
I've said it before and I'll say it again: ultrasound visits are the best, but ultrasound visits are also the worst. They're particularly freaky for moms with anxiety and first time moms who don't have the benefit of hindsight and at least one full-fledged baby to reassure them that most of the weird stuff they're seeing, is perfectly normal and an indication that everything is OK. If at all possible, try and bring someone else with you for support, especially if you're worried you'll get bad news. Also, it's fun to have someone else along for this emotional rollercoaster of a ride so they can see how your baby is doing, especially if they do something funny or weird. Then you have at least one witness who can attest to the ridiculous thing your baby-to-be did, so no one thinks you're losing your pregnant mind.
So, don't necessarily freak out right away if you see any of the following, since a lot of babies do this stuff and it's totally fine. I know, I know: telling a mom not to worry is like telling a toddler to not to smash bananas all over the couch. It's going to happen. Well, then, may the following will at least give you some measure of comfort during your freaked-out post-appointment Googling.