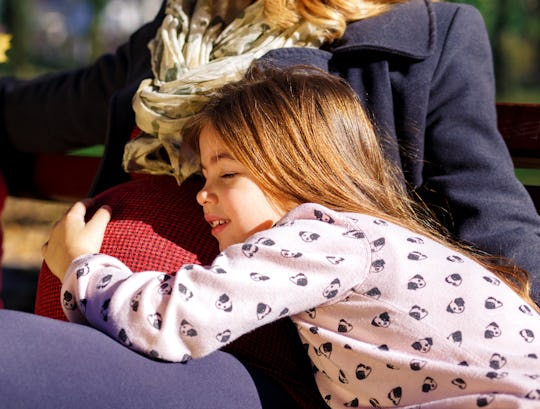 PointImages/Fotolia
10 Signs You Don't Need To Worry About The Age Gap Between Your Kids
As a sibling to a sister 13 months older and a brother 8 years younger, I'm well-versed in age gap dynamics. That's why I wanted my kids to be close together. Life (read: a miscarriage and deployment) had other plans, though. I'm currently expecting our second child, and, as a result, our kids will be 3 years apart. It's not what I'd pictured, but I've come to the conclusion that we parents give the whole "spacing of kids" things too much significance. These signs that you don't need to worry about the age gap between your kids prove me right, too.
Conventional wisdom says an age gap of at least 18 months to two years is ideal. It makes sense. It's enough time to let your body recover and you're still in "baby mode." Citing demographic surveys, Parents says two to three years is the American average for age gap. According to the Centers for Disease Control and Prevention (CDC), 17.5 percent of American families have a 13 to 24 month gap between first and second children compared to 17.2 percent with a 25-36 month difference. Experts can tell us what's optimal or typical, but they know as well as we do that family planning isn't that straightforward.
You might have very specific ideas of what your family should look like, but miscarriage or secondary infertility can throw a wrench in your plans. If you're pushing advanced maternal age, you may be looking to try for another baby before you're really "ready." Or, like my mom, an unexpected pregnancy (i.e. me) can leave you with a set of Irish twins. A career change or financial constraints can also place limitations on the spacing of your children.
Sure, you can stress about sibling rivalry, but I think it's worth remembering that all age gaps have pros and cons. Frankly, I think we put too much emphasis on the numbers. In the interest of accentuating the positive, keep an eye out for these signs and let them ease your worried mind: