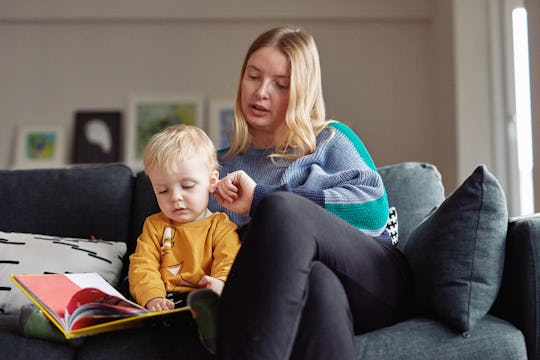 LumiNola/E+/Getty Images
10 Soothing Children's Books That Adults Should Read, Too
With the world seemingly going off the rails, everyone could use some reassuring and soothing. While a Netflix and chill session is always a great idea for unplugging and relaxing, soothing children's books can do wonders for the entire family's anxiety. You don't even have to have kids to read one of these sweet stories and feel yourself relax.
Now this list isn't full of "self-help" type books or resource books (which could be useful, too), but they're beautifully illustrated books about family, emotions, home, doing the right thing, looking out for others, and being thankful for what you have. All things we should be focusing on whenever there's a scary moment in life, right? There's just something incredibly soothing about a stack of picture books, and when the story is just as lovely as the illustrations, it's like a giant wave of relief for your mind. Escaping into another world — who wouldn't want that right now?
The list here has something for everyone, so if you're just wanting to fill your kid's bookshelf or trying to expand your own children's literature reading, you'll find something perfect. They can all be ordered online for a safe delivery option, too.
We only include products that have been independently selected by Romper's editorial team. However, we may receive a portion of sales if you purchase a product through a link in this article.