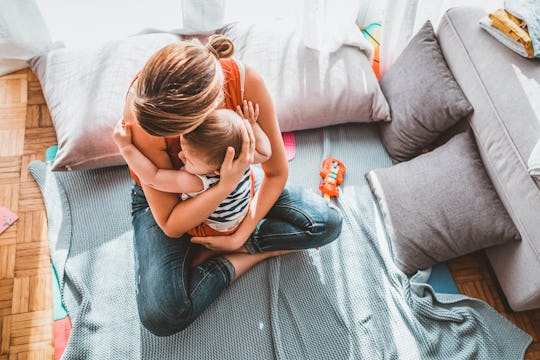 Dragana Gordic/Shutterstock
10 Things SAHMs *Swear* They'll Do In The Summer... But Don't
I work from home, and in the next couple weeks my life is about to change. Summer break is upon us, which means I'm going to go from a precariously balanced schedule that works largely because my kids are in school, to a precariously balanced schedule and also having a 5-year-old girl and a 7-year-old boy in the house with me all day. For the past couple years, I've attempt to navigate this by going in with "a plan," but most stay-at-home mom summer plans never, and I mean never, pan out. We have the best intentions, of course, but those intentions won't entertain our children for hours on end.
Yes, the ability to stay at home with my kids is a blessing and blah blah blah. But you know what else it is? Hard. It's very, very hard. So while I'm very grateful to be able to work from home, and I realize not everyone has this opportunity (and, on top of that, I actually do enjoy it) things can still be irritating and I'm still allowed to complain about them.
I think the main reason most of our grand stay-at-home mom summer plans go wrong is because we feel guilty. Because I'm home it's hard not to feel I should be doing something at all times (and should be grateful for the opportunity) because #blessed. But guys? You can be aware of your good fortunate and appreciate it without having to be perfect or, worse, pretend everything is.
So please, stay-at-home and work-from-home moms: don't feel bad if you can't manage the following. Trust me, you're not the only one.