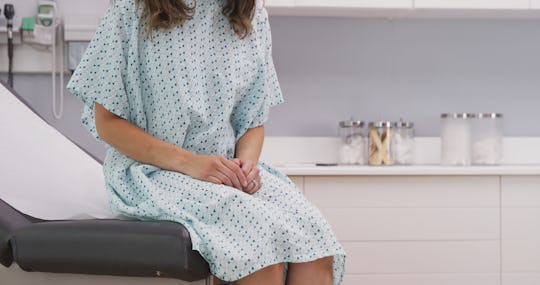 Shutterstock
10 Things All Women Should Ask Their Doctors, No Matter How Awkward It Feels
Taking care of your health is crucial, but it's hard to know where to start. It's easy to have a million little concerns about your health on a day-to-day basis, only to draw a blank when the doc asks, "Do you have any questions for me?" But by learning more about the things all women should ask their doctors, you can go to your next appointment fully prepared. Even if the questions are potentially personal or embarrassing, it's so important to protect your most precious resource: your health.
Because the field of women's healthcare advances so quickly, it's ok (and even expected) if you're unfamiliar with the latest advances in vaccines or birth control. Even a few years of progress can create a whole world of change in medicine and healthcare, so it's always wise to have a doctor's up-to-date advice about any concerns.
To learn more about the crucial health questions you should ask a doctor, Romper spoke with Leah Millheiser, M.D., FACOG, a Clinical Assistant Professor and Director of the Female Sexual Medicine Program at Stanford University School of Medicine. Dr. Millheiser was candid and upfront about these common health concerns that women may overlook, drawing on her own day-to-day conversations with patients. Pull up this list at your next appointment to make sure you have the most productive conversation with your doctor about your current health.