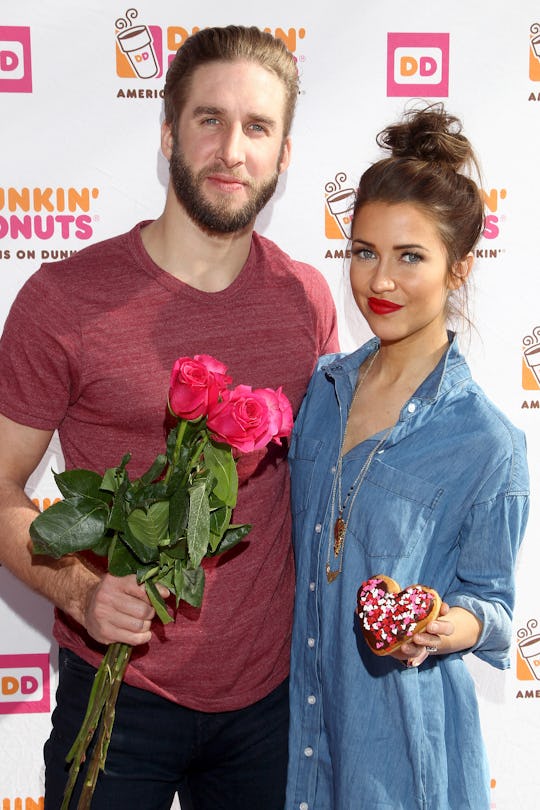 Tommaso Boddi/Getty Images Entertainment/Getty Images
Here's How Many Millennials Are Freezing Their Eggs
As techniques in reproductive technologies have advanced, women — at least, women with means — have more options than ever when it comes to family planning. The notion of freezing one's eggs no longer seems like part of a plot from a science fiction novel. And yet, it was actually quite recently, in 2012, that egg freezing was approved for wider use by the American Society of Reproductive Medicine. So now that the procedure is more accessible, how many millennials are freezing their eggs? While egg freezing isn't exactly widespread, it's still more common than you might think.
It's difficult to come by hard data on egg freezing because numbers are tracked by individual fertility clinics rather than any centralized health organization. For the most part, doctors advise that those looking to utilize cryopreservation should be in their 20s and 30s (after the age of 40, the viability of a woman's eggs declines, and it's a less-reliable procedure), so it's safe to assume most of those choosing to freeze their eggs are in the millennial age group.
Perhaps more conclusively, what we do know seems to indicate that while more and more women in general are freezing their eggs, not that many are actually using them. In 2015, a fertility clinic in Santa Monica, California, conducted some number-crunching and found that between the years 2007 and 2012, a total of 232 women had received egg-freezing services at the clinic, and yet by 2015, 95 percent of the eggs had not been used. According to a 2015 article at Live Science, as few as 5,000 babies worldwide have been born from frozen eggs.
Part of the reason for these low numbers is that relatively low success rates might prevent women from undergoing the procedure. Alternative procedures such as embryo freezing might be selected instead. According to the Oncofertility Consortium at Northwestern University, pregnancy success rates after a frozen embryo transfer are 50 percent, but only 30 percent after a frozen egg transfer. Embryo freezing, however, is typically only an option for women with "reliable sperm access," as noted in a recent Self article.
Interest in egg-freezing was piqued after former Bachelorette star Kaitlyn Bristowe recently appeared on ABC's Good Morning America to discuss her decision to freeze her eggs. Bristowe, who became engaged to fiancé Shawn Booth on The Bachelorette, explained that she and Booth definitely want to have kids some day, but she doesn't want to be pressured regarding the timing.
Bristowe was enthusiastic about the procedure, but also straightforward about its drawbacks, saying during the Good Morning America interview that it wasn't an easy process, and tweeting about taking pain meds. So what does egg freezing entail, exactly? According to a detailed article about egg freezing at Self, the process is somewhat similar to what women go through with in-vitro fertilization or intrauterine insemination. There are some initial blood tests followed by injecting oneself with hormones and frequent doctor's visits to check hormone levels.
Next comes the actual egg retrieval, a 10-minute procedure that necessitates anesthesia and is often followed by spotting and cramping. Still, it's relatively non-invasive. "The vast majority of patients are back at work the next day," Hirshfeld-Cytron, a board-certified reproductive endocrinologist, told Self.
So while the procedure isn't exactly a walk in the park, it's not outrageously involved or painful, either. And for women who might want to freeze their eggs, whether for health reasons or simply for the peace of mind, it's certainly good to know the option is out there.