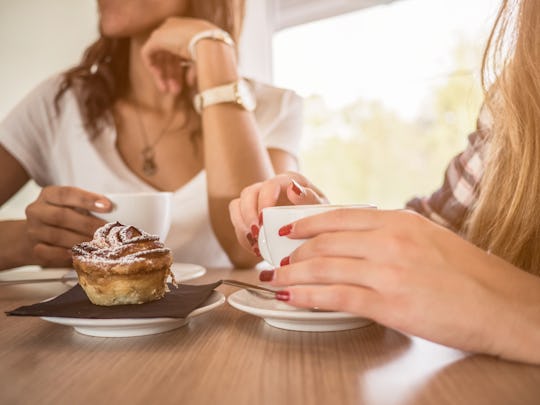 Fotolia
10 Things Every Mom Who Has Lost A Friend After Having A Baby Should Know
It's impossible to adequately assume how motherhood will change your life. I mean, you can attempt to prepare yourself as much as possible, but the future is unpredictable and life doesn't care how prepared you feel you are. I didn't know how giving birth would change my relationship with my mom; I didn't know how breastfeeding would change my relationship with my partner; I definitely didn't know how motherhood would change my friendships. It's sad to say, but I lost some friends after becoming a mom, and realized there are things every mom who has lost a friend should know; things that will make the absence of a once close confidant at least somewhat manageable.
I had friends who thought my "life was going to end" once I successfully procreated and was responsible for another human being. I had friends who laughed behind my back, saying that my career would inevitably fall by the wayside and that my partnership would suffer (even going so far as saying I'd eventually be a single mother) because we brought a baby into the mix. I had friends who had very specific ideas about how I should raise my child and, when I didn't adhere to those ideas, chose to argue and attack and, eventually, dismiss me from their lives. And then, of course, I had friends I simply didn't see as often, and our friendships faded into the past through no fault of, well, anyone's. We were simply growing in separate directions and the logistics of keeping those friendships alive were, for lack of a better term, not worth it. There's no ill-will harbored or sour feelings shared between us; we just realized that life pushes people in different directions and, sometimes, continuing a friendship no longer makes sense.
I know I'm not the only mother who has lost friends to either motherhood itself, or the choices she makes as a parent, and those loses can feel like divorces. They're painful; they can be confusing; they're hurtful; they're also, sometimes, unavoidable. So, if you're a mother and have found yourself sans a few friends, here are a few things you definitely need to hear and know. Honestly, and sometimes sadly, this is a part of parenthood. Things change, we all evolve, and (chances are) when someone exists your life, someone else is just about to enter it.