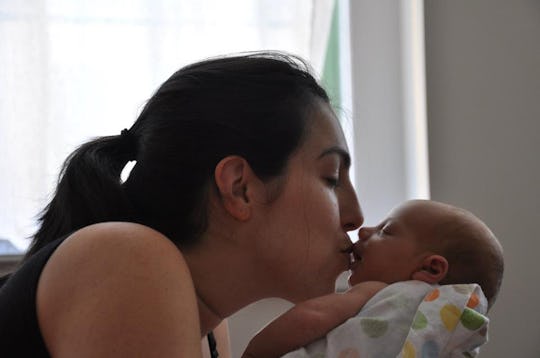 Jamie Kenney
10 Things I Thought I Had To Do When I Took My Children Home For The First Time
After the birth of my first child, I left the hospital with an accordion folder full of papers: information on breastfeeding and information on Shaken Baby Syndrome and information on aftercare for my c-section recovery and information on SIDS. They say kids don't come with instruction manuals, but I am here to tell you that mine did, and I pored over every single line. However, even with the trove of resources provided to me, there were things I thought I had to do when I took my child home for the first time that were so not necessary, and there weren't necessarily any pamphlets or booklets telling me otherwise.
You see, in addition to all the pamphlets and informative, medical information, you have a choir of voices telling you what worked for them and what they think will work for you, and that's to say nothing of the voices and ideas in your own head and the cultural pressures our society tends to tack onto new mothers in order for them to somehow, supposedly "prove" that they're, in fact, good mothers. We don't always see the weird, misguided or downright crazy things we're doing in the moment, and we're hardly aware of all the things we don't actually know, until we live through a specific situation and feel our way around the darkness that is naivety.
Of course, every new baby, new parent, and new situation is different, so what I may consider to be unnecessary could be another mother's life-line. But, as my girl Hillary has been saying lately, "There's more that unites us than divides us." With that in mind, I would like to share with you some of the less-than-stellar ideas I had about life with a newborn, and all the things I thought I needed to do in order to facilitate it, in hopes that I can help ease your path down the winding rode that is motherhood, when and if the time comes.