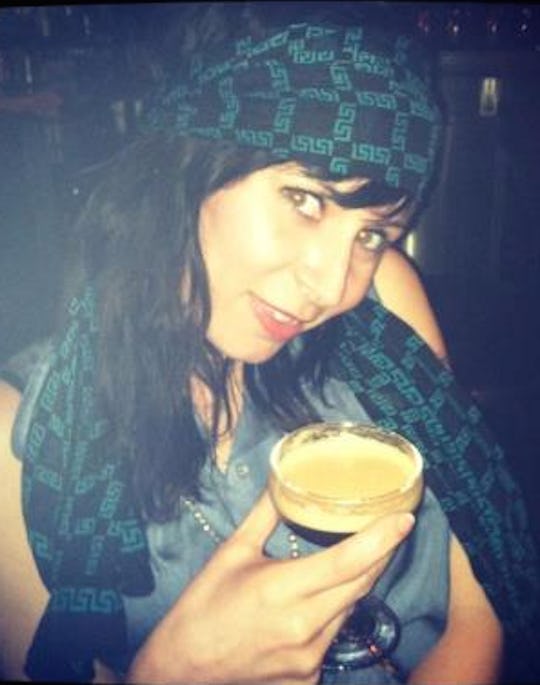 Courtesy of Jill Di Donato
10 Things I Want My Kid To Know About Being A Functioning Alcoholic
Dear Future Child: You come from a long line of functioning alcoholics. Although this might be unpleasant for my kid to hear one day, it will be the truth, and speaking the truth to a young person is everything. Partying with hot models and actors might be part of my past, but it comes with a price. I'm not sure painting a "glamorous" look of what my former life used to be is one of the things I want my kid to know about being a functioning alcoholic.
I don't want to give my future child the impression that being alcohol dependent is a way to live. I want more for this kid's life. My life was never in shambles because of my drinking — I never as much got a ticket let alone a DUI for my boozing ways; I never physically hurt anyone as a former functional alcoholic; I never got reprimanded by professional contacts and I doubt any of my former bosses knew I had a problem. Still, I did limit the potential I had for happiness by abusing alcohol; this I know is true. As a former anorexic/bulimic, smoker, and Diet Coke head, I've lived with all sorts of addictions. I think I'm one of those people who is prone to addictive tendencies. Booze is just one of many things I've been drawn to, and it wasn't until I was ready to stop drinking that I was able to, well, stop drinking.
I've spent a good deal of my adult life in therapy, including Cognitive Behavioral, Freudian analysis, Psychodynamic, and a 12-step program. All of these modalities helped me get to the root of why I needed to use alcohol as a crutch. I don't want my future kid to suffer like I did, so I've decided that I'm going to be as honest about my past — showing the good and the bad — so my kid knows things about being a functional alcoholic that I did not.