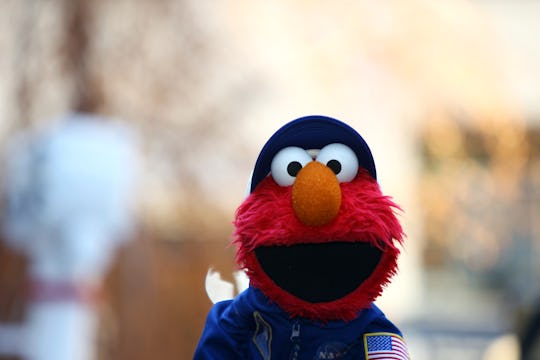 Neilson Barnard/Getty Images Entertainment/Getty Images
10 Things I Would Say To Elmo If I Ever Met Him
Elmo: you either love him or you hate him. I'm in the former camp. I mean, the scruffy red fur, the relentless optimism, the messages of inclusivity: what's not to like? I guess the shrill voice, incessant singing, and complete obliviousness of how annoying he is. OK, turns out my feelings for Elmo are a little more complicated than I had previously thought. I've pondered this way more than I should, and I've come up with some things I would say to Elmo if our paths ever crossed.
I was raised on a healthy daily dose of Sesame Street, The Muppet Show, and Fraggle Rock. Basically, I consider Jim Henson another parent. I identified with long-suffering worrywart Bert, shy and gentle Snuffleupagus, and the always over-compensating Grover. Elmo wasn't that great of a presence when I was growing up and by the time the Elmo rose to the height of popularity, I was in high school. I do remember shaking my head as parents scrambled to get their hands on a Tickle Me Elmo, the "it" toy of the 1996 holiday season.
As a mom, I have a deeper appreciation for Elmo. He's sort of an inevitable consequence of having children. At this point, my kid doesn't watch a ton of TV, but she has several Sesame Street books she loves, and we took her to a Sesame Street Live! show. They sent us home with a light-up spinning Elmo and a magnet of his face. My toddler can't reliably say her own name, but damned if she doesn't say "Elmo" clear as a bell.
Honestly, I'm pretty OK with it. Elmo is perpetually 3.5 years old. He appeals to young children because he is just like them: cheerful, curious, and open-minded. I don't give him a pass on everything, but overall, I'm comfortable with his influence on my daughter's life. So, Elmo, I have a few things to say to you, you adorable little monster.