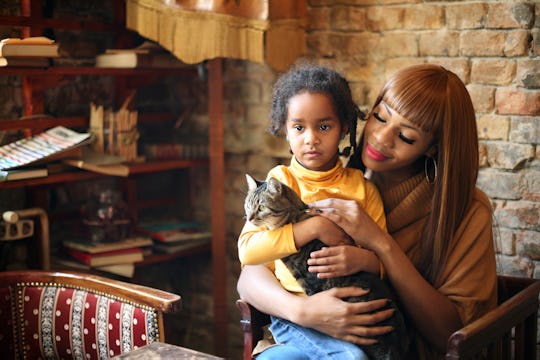 11 Things Moms Raising Tolerant Kids Don't Take The Time To Worry About
The world is changing (thankfully) and parents are trying to raise kids who can function in it and benefit from it. Actually, not just function, but thrive. Moms who want their children to be able to respectfully and lovingly navigate an increasingly diverse society have their work cut out for them. There's a good deal of education that needs to take place at home. However, there are also a lot of things moms who are raising tolerant kids just don't worry about.
As a bilingual, multiracial, feminist, LGBT ally; cultivating a generation that is compassionate and accepting is a priority for me. When I taught elementary school, I focused a great deal of energy on preventing bias-based bullying, exposing students to diverse perspectives, and speaking the absolute truth about historical events like the Holocaust and slavery and Thanksgiving. Now that I'm a mom, this work has taken on even more significance. I want my daughter to grow up in a world where she is free to be her authentic self, and I want her to be the kind of person who celebrates difference instead of fears it.
So how do inclusive, progressive moms do it? They take a heaping batch of modeling desired behavior, mix it with a lot of honest conversation, and top it off with a healthy dose of IDGAF. They have to ignore the haters, but they know that bringing up a little person who is not just a decent human being but a caring, compassionate individual is worth it.