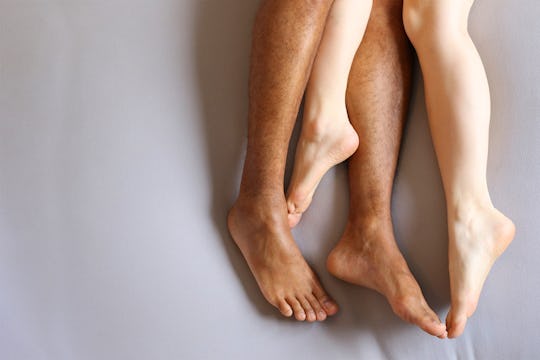 tiagozr/Fotolia
What To Know About Having Sex On Your Period
I once knew a guy who said having sex with a woman who was on her period was like "murder sex." He was so appalled by the idea of a woman's natural cycle, that he'd avoid his partner for an entire week during her time of the month. Little did he know that period sex is not at gruesome as my friend (and many other people) like to think. Unfortunately, this is just one of the many misconceptions about it. What people don't realize is that there are plenty of things that no one tells you about being sexually active on your period that are actually pretty positive.
According to Women's Health, sex on your period doesn't need to be messy, disgusting, or a turn-off. You might be nervous or embarrassed about your monthly cycle, but the truth is that there are plenty of interesting facts that you should know about sex on your period. One such fact is the myth that your partner will find it gross.
According to the previously mentioned Women's Health article, ,ore than three-quarters of men polled by it's brother publicaiton, Men's Health, said that they would love to have sex during your period. Although 54 percent of them would only do it with a serious girlfriend of wife, the chances are that your shyness about sex on your period is unfounded. To dispel this and other myths, here are 10 things that nobody tells you about having sex while on your period.