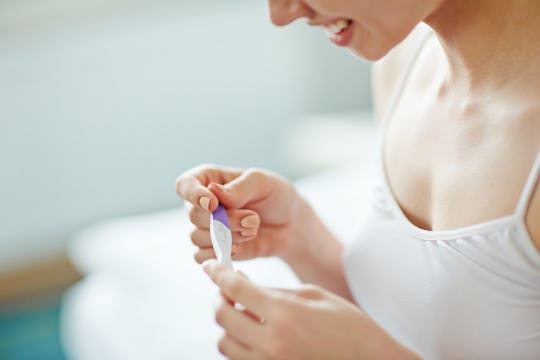 Fotolia
10 Things You Don't Have To Do While Trying To Conceive, Even Though Everyone Says You Do
Making the transition from actively avoiding pregnancy at all costs to actually trying to get pregnant on purpose is one of the adultiest parts of adulting. It's way up there on the list, even higher than "paying taxes" and "buying stuff that isn't just cupcakes and cheese." Once I made that transition, I started reading up and joined a few relevant online mom groups (insert ominous music here) and quickly found myself inundated with acronyms, as well as recommendations for loads of things you don't have to do while trying to conceive.
Now, there's nothing necessarily wrong with doing most of the following. For some folks, it can make the process more fun; particularly if you're the kind of person who likes to geek out when it comes to your body, or someone who likes to approach new life stuff like a project. And, of course, folks who are experiencing more difficulty or have identified fertility challenges need to follow the protocols that work for them, or that have been recommended by their health care professionals.
But if any of this trying to conceive (TTC) stuff is going to make you nuts, definitely don't feel like you have to bother with it. Clearly, plenty of people managed to have plenty of babies long before the majority of this stuff even existed. I won't tell you to "just relax and it'll happen," because you're probably hearing that already from anyone you made the mistake of telling about your latest life project, and because "just relax" and "calm down" are the two most stressful phrases in our lexicon. Instead, here's wishing you lots of fun baby dances (BDs) or a successful IUI or IVF, a not-too-torturous two week wait (TWW), and a big fat positive (BFP) before too long.