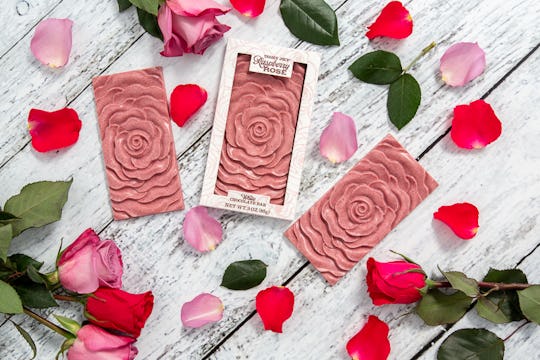 Trader Joe's
These 10 Trader Joe's Desserts Will Make Your Valentine's Day Even Sweeter
Even the most diehard Valentine's Day fans would probably admit that waiting hours for a celebratory meal takes a little bit of the fun out of the night. With every restaurant inevitably packed, I highly recommend staying in. And whether you end up making a home-cooked meal or ordering takeout you obviously need a delicious and decadent last course. Luckily, you don't have to spend hours in the kitchen whipping up something sweet. If you check out some of the best desserts from Trader Joe's for Valentine's Day, you'll definitely find something that will hit the spot.
Trader Joe's is a favorite store for frozen appetizers and convenience food in general, but the quality and quantity of their dessert selections is not to be underestimated. Whether the bakery section or the frozen food aisle, there are tons of treats to choose from, and the grocery chain always comes up with some particularly irresistible options around the holidays... including Valentine's Day, of course. Whether you're planning on serving up something sweet at the end of a candlelit dinner or curling up on the sofa solo with a rom-com and some chocolate, the ideal indulgence awaits at TJ's (for way less than you'd spend at a fancy bakery or boutique chocolatier).
Here are 10 delicious Trader Joe's desserts to make your Valentine's Day even sweeter.
This article was originally published on