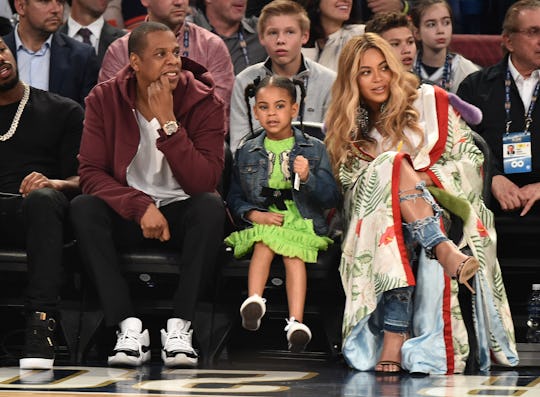 Theo Wargo/Getty Images Entertainment/Getty Images
10 Unique Celebrity Baby Names & The Fascinating Meanings Behind Them
Stars — they're just like us! Except not always when it comes to naming their babies (or a lot of other things, actually). While unconventional baby names are becoming more and more popular among non-celebs, too, when it comes to truly out-there monikers, celeb parents are often responsible for starting trends and trying out titles that don't generally show up on the average mom-to-be's list of possibilities. So what are some of the most unique celebrity baby names, and what do they mean, anyway?
Famous types giving their children extremely unique names is nothing new (just ask Frank Zappa's offspring, Dweezil and Moon Unit). But what do they actually mean? Not all of them are listed in baby books or on baby name websites, after all; to many, some of them are seemingly just... words. And while, on the one hand, it may seem perplexing to share your name with a type of food or breed of animal, there are multiple ways to interpret these names (or any name, for that matter), which often have a deep, personal meaning for their parents, as this list shows.
In fact, there are oftentimes fairly fascinating tales behind the names given to celeb spawn. These are definite stand-outs!