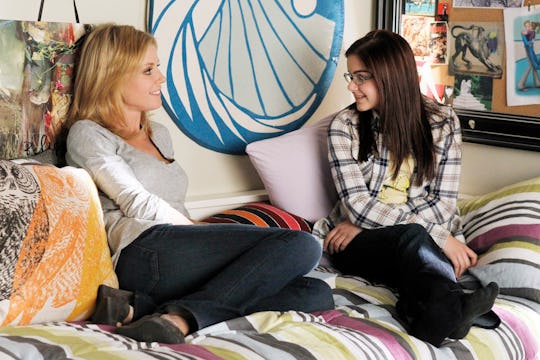 ABC
11 Books Every Mom Should Read With Her Daughter To Help Her Understand Body Positivity
As the mother of a daughter, I have a list of things I am desperate to teach her before she gets older. I look for books about strong girls, books about girls breaking all of the gender stereotypes, and books about girls who stand up for what they believe in. But when it comes to loving herself, I need books every mom should read with her daughter to help her understand body positivity.
The body positive movement is gaining a lot of speed, but it can still be difficult to explain to a child. Like a lot of lessons, books are the perfect way to introduce your child to an idea with endearing characters, phrases they can understand, and subtle stories that share a message. Reading these books together only amplifies those benefits as you can start the conversation while you're sharing a story. It's easy to tell your child to love themselves and find joy in who they are, but seeing it in action can really help solidify that lesson in your daughter's head.
All children need to know about body positivity, but as a mother, I know how important it is to make sure my daughter hears this lesson, too. I need her to know that society doesn't have to dictate how she feels about her body. I need her to believe in herself, to value her body for its strength, to value her hair for its individuality, and to realize that she is so much more than a body. With these 11 books every mom should read with her daughter, I know she'll be able to understand body positivity even more.