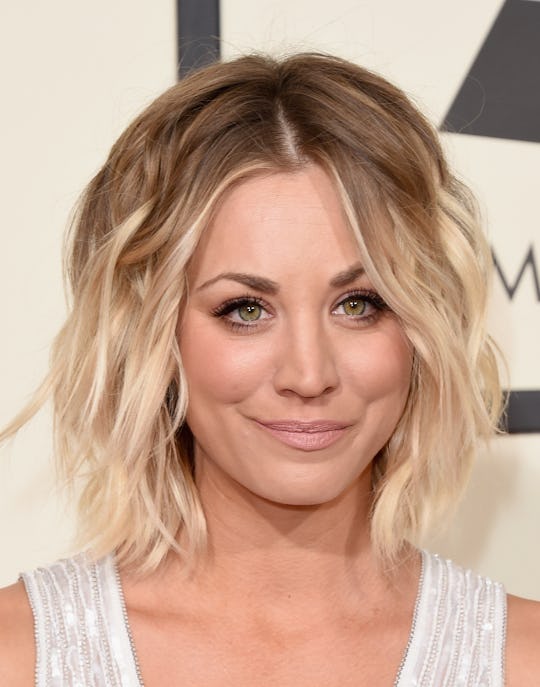 Jason Merritt/Getty Images Entertainment/Getty Images
11 Celebrities You Didn't Realize Were In Your Favorite Disney Channel Original Movies
The late '90s and early 2000s were a magical time, full of butterfly clips and wide-legged jeans. Not to mention stretchy chokers that were somehow a thing — but you know, only when paired with frosted lipstick. But they also ushered in the era of Disney channel original movies, which were quick to take the place of TGIF and not one millennial today has a complaint about that. If not for these evening movies, prefaced by one of the stars with their "magic Disney wand", we wouldn't have some of the actors and actresses today that we love and know so well. That's right, early Disney Channel Original movies are full of huge celebrities, some you may have even forgotten about.
You're probably well aware of how some of your favorite celebrities got their starts in show business and that's all well and good, but Disney Channel Original Movies gave more of them a chance to have their first leading roles before going on to star in bigger films and TV shows. So basically, Disney hooked 'em up. And thank Wat himself, because some of these movies were the best things about millennials' childhood. Disney Channel Original Movies may not be what they used to be (for us anyway, since we're ahem, far from those tween years), but we can forever relive those days of Wish Upon a Star and Smart House, thanks to the Disney Channel marathon beginning on Memorial Day weekend.
So let's take a trip back to a simpler time of beepers and flip phones, when these particular celebrities were making is big with Disney Channel movies.
1. Brie Larson
Before wowing us with roles in moves like Room, Brie Larson was chumming it up with Beverly Mitchell in Right on Track, a Disney Channel original based on the true story of two female drag racers. Oh, and she also had a brief singing career, so yeah, Brie Larson was pretty busy long before starring alongside Jonah Hill and Channing Tatum in 21 Jump Street.
2. Camilla Bell
The 2000 Disney Channel Original Movie Rip Girls had all of the elements of a good Disney Channel movie. A young teen at odds with her dad and new step-mom, mystery around the past of her birth mom, and just general coming of age antics, all while embracing surfing and finding herself.
3. Katherine Heigl
In Heigl's first starring role in Disney's Wish Upon a Star, she played Alex, a cool airhead older sister who switches bodies with her younger nerdy sister after said sister wishes for it on a shooting star. Of course she does. But as it came out in 1996, it's one of those rare Disney channel movies that push things a little bit. I.e., fishnet stockings and hickeys. Pretty edgy stuff for Disney back in the day.
4. Shia LaBeouf
It's no secret that Shia got his start on the actually funny, laugh out loud Even Stevens, but since he was no stranger to the network, you better believe he got to star in some of the TV movies. In Tru Confessions, he plays Eddie, a boy who is the subject of his twin sister's documentary. LaBeouf's performance was pretty impressive for a kid of his age, which kind of makes you wonder why he is currently hitchhiking around Colorado with strangers. All for the art.
5. Justin Timberlake
OK, so Disney Channel didn't exactly make Justin Timberlake's career "take off", but but as far as the acting part of his career, this was a good place for him to start. As the love interest in Model Behavior, he played opposite Maggie Lawson (Psych) and wasn't half bad. Some might even say that, now, he's more enjoyable as an actor than a singer.
6. Kaley Cuoco
That's right. Penny from The Big Bang Theory started out long before finding herself living across the hall from a group of nerdy guys. In the 2000 Disney channel original movie, Alley Cats Strike, Cuoco plays a member of a bowling team of teen misfits who are all just too cool when the movie starts, but slowly become a real team. Go figure, right?
7. Katey Segal
Kate Segal was plenty established when she appeared in Smart House on the Disney channel, but since it was way back in 1999, it was still awhile from now and a nice little surprise appearance. The movie itself is a Disney Channel Original Movie staple, though. That technology of a smart house in 1999 was just out of this world.
8. Emmy Rossum
Disney's Genius is the classic tale of a smart nerd who takes on a double life to be cool and get girls, while also getting good grades. Emmy Rossum plays his best friend, who eventually comes to really like him — you know the drill.
9. Kevin Connolly
Kevin Connolly was 26 when he appeared in Up, Up and Away!, and today you probably know him best for his part in the Entourage series and film. But when he worked on the superhero-themed Disney Channel Original Movie, the show was still a few years off from even happening.
10. Kat Dennings
Kat Dennings started her career as a commercial actress at age 10, but gained a starring role in Disney channel's The Scream Team at 16. In The Scream Team, Dennings plays a kid who enlists the help of a team of ghosts to help get rid of an evil spirit plaguing her home. IMBD gives it a 6.8/10, so it must be kind of good still.
11. Hayden Panettiere
Starring alongside Bill Pullman, Hayden Panettiere was in the 2004 Disney Channel Original Movie Tiger Cruise, about a naval officer's daughter taking part in a family cruise with her family. It's a fictional movie, mixed with elements of September 11 and actually includes real life issues.
The best of the Disney Channel Original Movies may be a thing of the past, but there is nothing in the handbook of being obsessed with movies from your childhood that says you can't watch them over and over again. If only to relive the awesomely bad styles from our formative years.