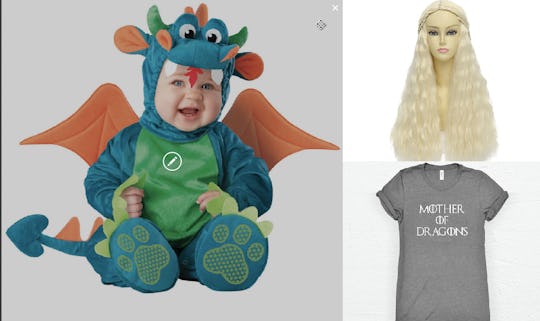 11 Lazy Mommy & Me Halloween Costumes That Looks Awesome But Require Minimal Effort
Group costumes can make Halloween celebrations especially entertaining, especially when your group consists of you and your little ones. If this sounds like fun for your family, then there are plenty of ways to do group costumes with your kids without putting in a ton of effort. These easy mommy and me Halloween costumes are certain to spark your imagination.
If you and your kids are planning to hit the streets in costumes this year, you'll probably be in good company. An estimated 41 million children went trick-or-treating in 2015, according to the U.S. Census Bureau. And if you consider all the parents and guardians that accompanied these kids, that's a ton of trick-or-treaters each year.
A mommy and me costume is one brilliant way to set your family apart. The effort required to dress in a unified way might even score your kids some extra candy from the neighbors. I mean, who wouldn't want a mamma bear and her adorable cub to show up at their door? Plus, the matching costumes might make it easier to find your kid in the crowd. If you're going as the family dressed as spiders, then your eight-legged kiddos will stand out from the crowd. Whatever costumes you choose, hopefully you and your family will have a hauntingly wonderful Halloween.