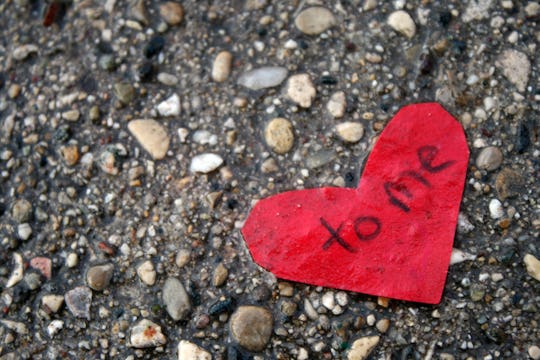 Quinn Dombrowski/Flickr
11 Feminist Ways To Celebrate Valentine's Day, Whether You're Single Or In A Relationship
Love is in the air, candy hearts are at every register, and I'm over here wondering, wait a minute, are feminists even supposed to like Valentine's Day? Better yet, are there feminist ways to celebrate Valentine's Day? My journey to feminism hasn't always been a straight path. In fact, I consider myself a student of feminism. I'm continually learning ways to be more inclusive, accepting, and empowering. That includes learning how to celebrate holidays that, generally, make women wish they had someone special to share their lives with. I mean, am I wrong? That's the vibe that I get when it comes to Valentine's Day. So back to my question. Are feminists even supposed to like Valentine's Day?
The answer is this: Feminists are supposed to like whatever they want to like. Personally? I've never had an amazing Valentine's Day. Most of them wind up with me downing chocolate while watching a romantic comedy. But I'm also not a hater. I like wearing red and pink together, I like heart-shaped lollipops, and I like having an excuse to spread joy around the office.
This year, I'm going to be proactive. Rather than waiting for the impending RomCom carb doom, I'm creating myself a list. A glorious list of ways to spend the holiday that go beyond the traditional dinner and a movie, beyond the wine and wallow, beyond the trying to ignore it completely. Because Valentine's Day should be a celebration of love for everyone. And what's more empowering than spreading love throughout your day? Not much. Whether you're in a relationship, or you're single as hell, this list has a way to spend the day for everyone.