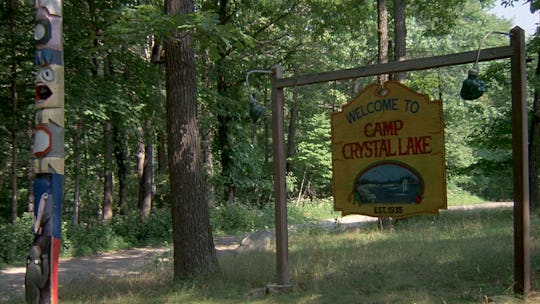 Paramount Pictures
11 Friday The 13th Memes, So You Can Celebrate The Day Sans Hockey Mask
I'll be honest, I'm a fairly superstitious person. I once heard that putting shoes on a table brings bad luck (and germs, but let's not talk about that), so now I'm super weird about even putting my kid's sandals on the coffee table when I'm getting her dressed. Friday the 13th, however, doesn't scare me too much. In fact, I love all of the Friday the 13th memes that make their way across social media. And the horror movie? Well, it's campy and gory and kind of laughable, but it still totally freaks me out.
In case you didn't know, the superstitions surrounding Friday the 13th actually have nothing to do with the movie. According to USA Today, the bad luck omen began because of Friday, the number 13, and their ties to Christianity. Jesus was crucified on a Friday, and seating 13 people at a table was considered bad luck because the 13th guest at the last supper was Judas Iscariot, the disciple that betrayed Jesus.
Of course, a slasher flick about a crazed maniac seeking revenge on kids at a summer camp didn't exactly help Friday the 13th become a happy day. In reality, it's just a normal day, but the stories and attitude surrounding it do lead to a fun, creepy feeling. In honor of the day, here are 11 Friday the 13th memes to share in hopes you don't have too much bad luck.