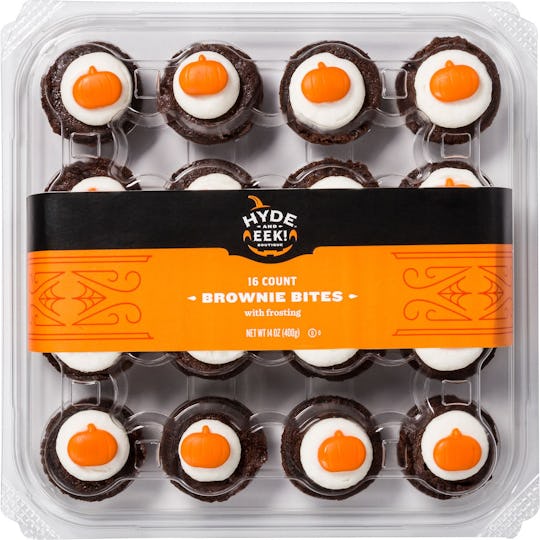 Target
Head To Target For These 11 Halloween Snacks (& A Bunch Of Other Stuff, Of Course)
Halloween may be all about sweet and sugary candy, but kids need something a little more substantial to keep their tummies full this time of year. There are lots of Halloween snacks at Target that you'll feel good about offering them —they're festive, fun, and will keep little ones fueled up for the hard work of trick-or-treating.
If you're wondering what exactly makes a snack a Halloween snack, well, packaging has got a lot to do with it. The goodies your kiddos know and love all year long get a holiday makeover, with new scary shapes (think pumpkins, bats, and ghosts) and colors (orange and black, naturally, with some green and purple, too). While some of these snacks are lunch box appropriate, others are definitely more on the dessert end of the food spectrum. But it is Halloween, after all, and the definition of "snack" seems to loosen up this time of year (at least in my house).
These 11 snacks will get your kiddos in the spooky spirit this Halloween — and if you're looking for something a little outside the box to hand out to trick-or-treaters this year, you'll find some fun and affordable options for that, too.