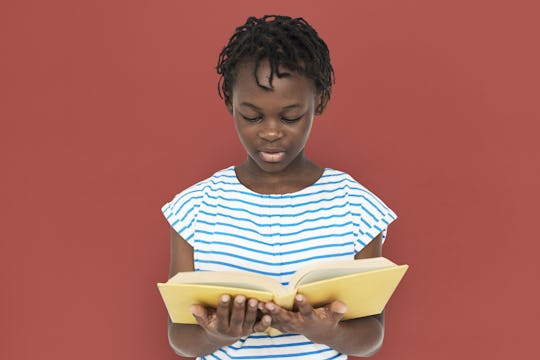 Shutterstock
These 11 Children's Books Recommended By Elementary School Librarians Are Perfect
As a kid, I imagined myself in a variety of ~glam~ careers, but at the top of the list was becoming a school librarian. I just thought it would be so cool to be able to read children's books all day. (I still think that would be cool.) But even though I'm not a librarian, they're still my heroes, and these children's books recommended by librarians from elementary schools will definitely be going on my bookshelf.
These 11 children's book recommendations range from picture books to chapter books for third through twelfth graders, and they come from the Mock Newbery and Mock Caldecott groups on Goodreads. These two groups are mostly made up of librarians who work at elementary school libraries, so basically they know their stuff. Goodreads compiled the list based on the groups' recommendations, and honestly, it's a pretty great line-up.
Newbery and Caldecott are two awards for books — Caldecott is for illustrations, and Newbery is for literature. The Newbery Medal is also "awarded annually by the American Library Association (ALA) for the most distinguished American children's book published the previous year," according to the Rowan-Cabarrus Community College Research Guides page.
You'll find in this lovely list beautifully illustrated children's books featuring diversity, nature, and history, as well as chapter books inspiring young children to go on adventures and how important family can be. So there's definitely something for every family and every child in this beautiful list.