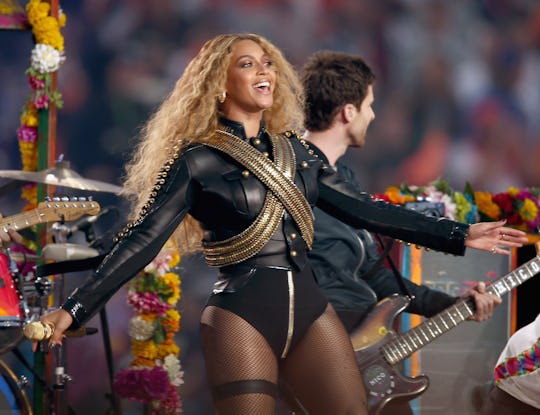 Matt Cowan/Getty Images Sport/Getty Images
11 Life Hacks To Make You More Like Beyonce, Because Who Doesn't Want To Be Bey
Looking in the mirror, I can tell you, I absolutely did not wake up like this. I am not ***flawless, and I will never be on the same level as Queen Bey. But I'll be damned if that's going to stop me from trying. That's why I'm going to be spending the rest of 2016 implementing some life hacks to be more like Beyoncé.
On the heels of her Formation World Tour announcement, the desire to emulate Bey is at an all time high. But how does one set out to become more like the queen of everything? The obvious answers require you to buy Bey's wardrobe, drop unexpected music videos in the middle of the night, master her choreography, cultivate an aesthetic that both surprises and pleases your bands of endless followers... you get the idea.
Although these suggestions sound glorious, they're not all that accessible for grown women who are on the ground level of creating their own empires. However, there are plenty of life hacks that can help you attain that lifelong goal of becoming more like Beyoncé. So put on your favorite Beyoncé tune, and prepare to embark on the journey that is becoming more like Beyoncé every day.