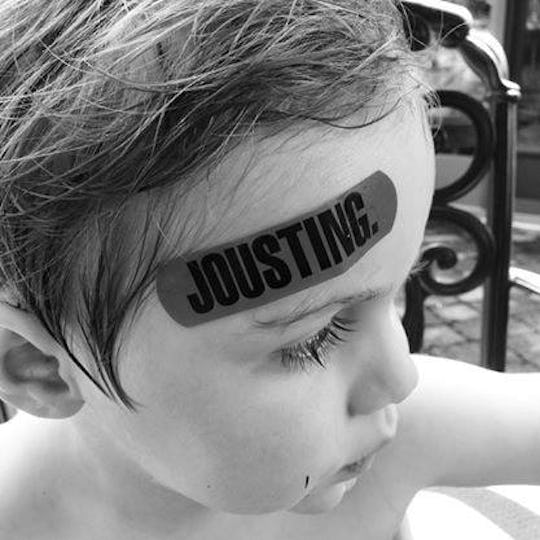 Jamie Kenney
11 Mistakes You'll Inevitably Make That Definitely Don't Make You A Bad Mom
Before I had kids, I was obsessed with reruns of Supernanny. Jo Frost, in all her authoritative British majesty, would enter the chaotic home, assess what was wrong, and implement a plan to help frazzled parents assert authority. I used to watch in eye-rolling judgment and say things like, "Those dumb parents! What did they think was going to happen when they did x, y, z?" I still love Supernanny reruns, but now I watch them with much more sympathy. Because, yes, the mothers who call upon goddess Jo Frost are certainly making mistakes, but making mistakes doesn't make you a bad mom.
Think back on your life, literally any aspect of it: childhood, school, career, friendships, family relationships, romantic relationships, driving, artistic endeavors, you name it. Can you think of even one situation where you haven't made a mistake? I certainly can't. Motherhood is no different, yet our perception of motherhood (and the need to become seemingly perfect parents) can hurt us in ways that, well, most other things can't. We want to be the absolute best, flaw-free versions of ourselves for our children; We don't want them to suffer for what we perceive to be our own screw-ups; We want them to see us as steadfast decisions makers who are always correct and, in turn, reliable and trustworthy. We think back to what an amazing job our own mothers did when raising us (subconsciously eliminating any of their mistakes from our memories) and mourn the idea that we will never provide our own children with a "perfect mommy like I had." Or, maybe we think back to the horrible, perhaps even damaging mistakes of our mothers and how much they affected us, then spiral down a cycle of fear that convinces us that we'll never be able to rise above our own troubled pasts (subconsciously eliminating all the things we've done well).
The truth of the matter is that mistakes are going to happen, but in the big picture, they usually aren't as detrimental as we believe them to be. Actually, we can learn and grow from the mistakes we make so, really, mistakes make us better parents. Most importantly, mistakes don't define us or our roles as mothers or our journey through motherhood. So, if you find yourself making the following mistakes, take a deep breath and trust me; these mistakes are in no way indicitive of your ability to be a great mother. These mistakes just mean you're human.