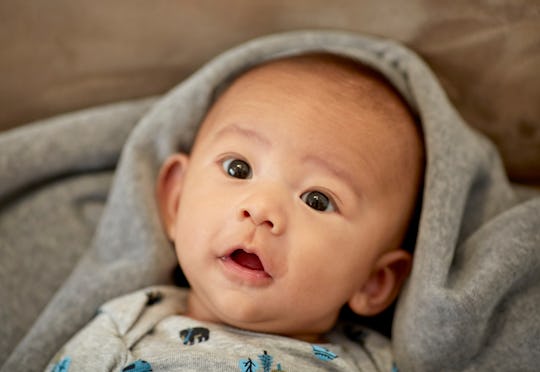 Pamela Au/Shutterstock
11 Sweet Names For Your Saturday-Born Baby That Are Just Super
Who doesn't love Saturdays? It's that glorious pinnacle of the week when (hopefully) you don't have to go to work in the morning or the next day. It's a day for family outings and date nights, midday naps and unhurried meals. So having a baby on a Saturday is like icing on top of a gooey brownie: a great thing made even better. With that in mind, parents should think about what to name a Saturday baby that honors the day itself.
According to LiveScience, our observance of a 7-day week dates back to the ancient Babylonians, who discovered that it took seven days for the moon to transition between each of its four phases. When the Romans began using the Julian calendar in the first century B.C., they named each of the seven days after the sun, moon, and the five planets that were known at the time. So Saturday was named "Dies Saturni," or Saturn's Day. While some of the other days of the week have since been tweaked in English to reflect Norse mythology, the seventh day has kept its namesake.
Certain characteristics are associated with the day we're born, according to Astrology Zodiac Signs. A Saturday child is "wise, professional, practical, strict and suspicious, with a tendency to put their head through a wall when they want something badly." (Figuratively, we presume.) That aligns nicely with the old nursery rhyme describing "Saturday's child works hard for a living."
When the time comes to fill out your Saturday baby's birth certificate, consider one of these fascinating choices as either a first or middle name. Because a child born on a special day of the week deserves to be called something equally special.