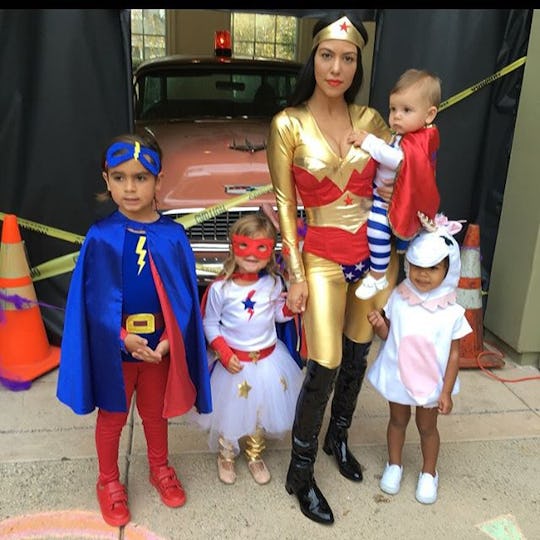 11 Parenting Lessons To Learn From Kourtney Kardashian, Because She's Kind Of Killing It
The Kardashians are one of the most popular families in entertainment and seem to make headlines constantly with everything from million dollar divorces to highlights in their hair. But there's one brood in the Kardashian klan that garners positive attention and a healthy dose of "Aww!" Yes, I'm talking about Kourtney Kardashian and her three children, Mason, Penelope, and Reign. Kourtney's life may be anything but normal, but moms (and even dads) can take a few parenting lessons from Kourtney Kardashian.
With three children in five years, Kourtney has definitely become a bit of an expert on birthing and raising babies. But what's so endearing about the oldest Kardashian and her journey into motherhood is how real she is. Her Instagram feed is full of everyday happenings, like building forts and baking batches of cupcakes. She truly seems to enjoy being a mother, and has no reservations about donning a Tinkerbell costume if it means putting a smile on her daughter's face. Learning from a Kardashian may not be something you ever intended, but with Kourtney's love of motherhood and her children, it's easy to pick up a few tips from here. These 11 parenting lessons from Kourt are ones I'm eager to remember when the day is long and there's yogurt in my hair.